Land of the Fanns Poetry Competition
---
Enter our poetry competition for amateur poets for your chance to win a prize, and the poems from the competition will be used in Land of the Fanns marketing, social media and on the website. Any style of poetry is open for consideration ‐ free verse, haiku, rhyme, etc.
Adults and Young People (12+)
1st prize £50 voucher
2nd Prize: £20 voucher
3rd Prize: £10 voucher
Children (11 and below)
1st prize: Book token, Notepad, pen
2nd Prize: Book token, Notepad, pen
3rd Prize: Book token, Notepad, pen
Send us your poems from around the Land of the Fanns using 'A landscape of hidden gems' as your theme.
Send your poem(s), along with a title, your name, address, telephone number and brief description of what/where your poem is about to landofthefanns@thameschase.org.uk by 31 May 2019.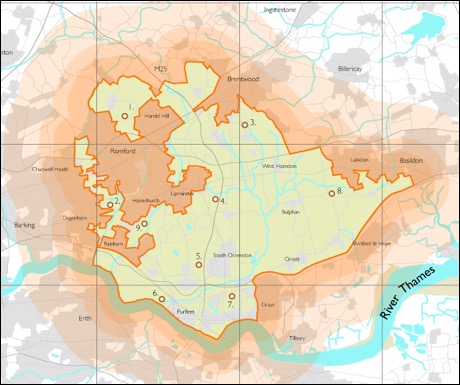 The Land of the Fanns is an intricate landscape, full of surprises and 'hidden gems' which straddles the London – Essex boundary and encompasses significant parts of Havering, Thurrock, Barking & Dagenham and Brentwood.
We are looking for poems which capture the essence of the area – the landscape, heritage and the community.
Judging Criteria
Overall Impact‐ the ability for the poem to etch itself into your memory
Beauty‐ colourful and descriptive use of language
Power‐ ability for the poem to move you/stir you
Entertainment‐ does the poem have entertainment value
Organisation‐ structure of how the thoughts are presented
Rhyme and Meter‐ if rhyming, how well it fits/ does the poem create a pleasing effect
Assonance and Alliteration‐ uses word sounds that create a mood
Form and Flow‐ shape poem takes on paper
Entry Rules 
Entrants can submit up to 2 poems per round.
Copyright for all poems will remain with the respective entrants.
The poet should agree, unconditionally, that the poems submitted may be exhibited and that the Land of the Fanns, Heritage Lottery Fund and partners may reproduce any of the poems for the purposes of promotion, marketing, discussion and education, including publications, postcards, posters, the internet, etc.
The poet will be credited for the use of their work.
A statement must be issued to say that the entry is the poet's own work.
Each entry must state what/where the poem is about.
Poems must be sent as an attachment to landofthefanns@thameschase.org.uk.