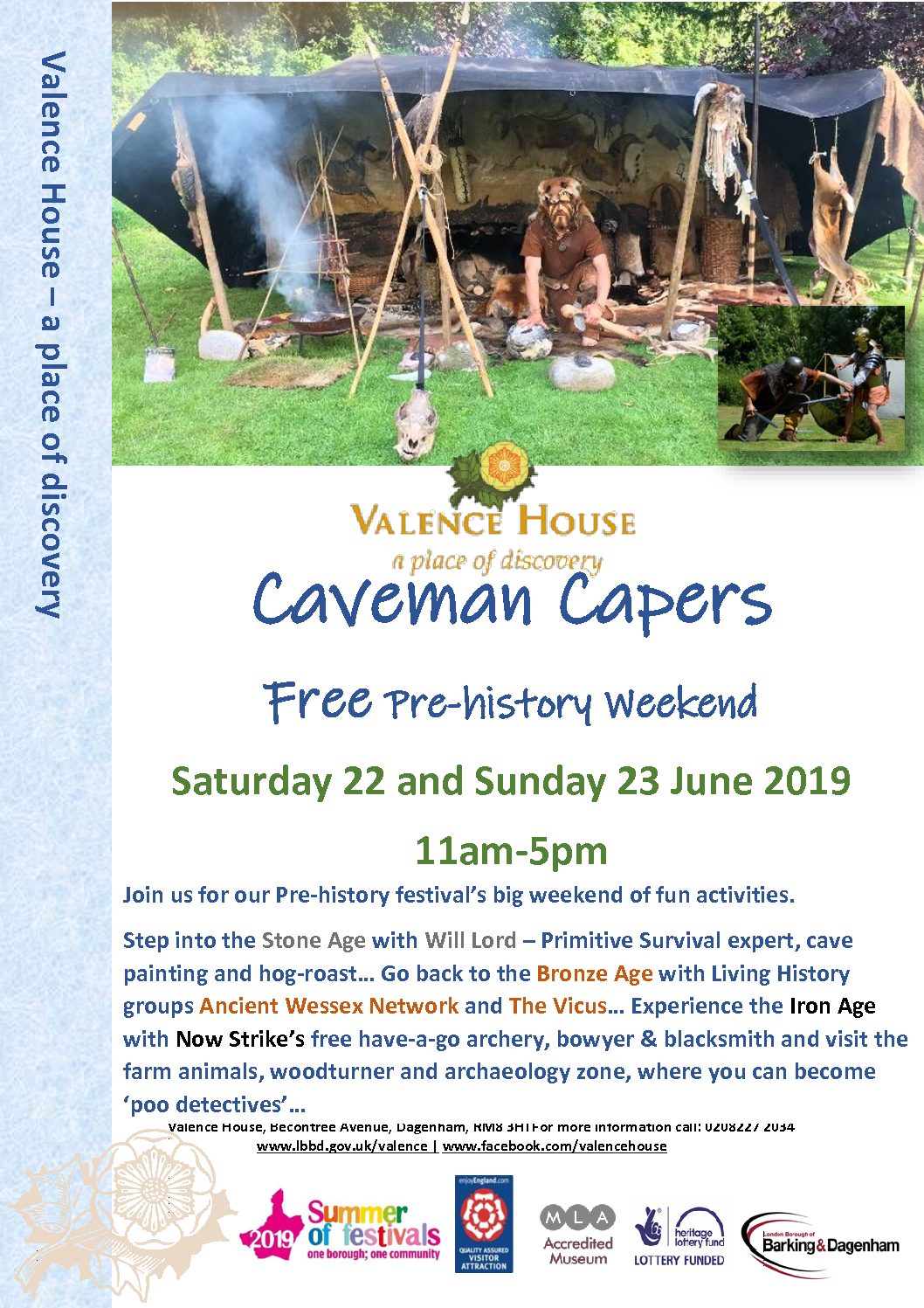 22nd June 2019 at 11:00 am

-

5:00 pm

Free
Valence House Pre-history Weekend
---
Visit our travelling archaeology exhibition at Valence House's Pre-history Weekend on 22 and 23 June.
Come and discover the 'hidden gems' that make up your local landscape. The Museum of London Archaeology (MOLA) are highlighting the fascinating history, archaeology and heritage of the area in a travelling exhibition on behalf of the Land of the Fanns Landscape Partnership Scheme.
This travelling exhibition is an exciting way of understanding how London once was; historically made up of fens, forests and farms, the exhibition highlights how it has developed over the centuries and how the area was significant for the creation of wealth; it's strategic importance in the world wars and the link to the important trade routes to the Thames. It will show there is a great deal of heritage in the local landscape, of which there are still remnants that people may not been aware of in their local area. You can even take part in a living history activity as part of the exhibition.