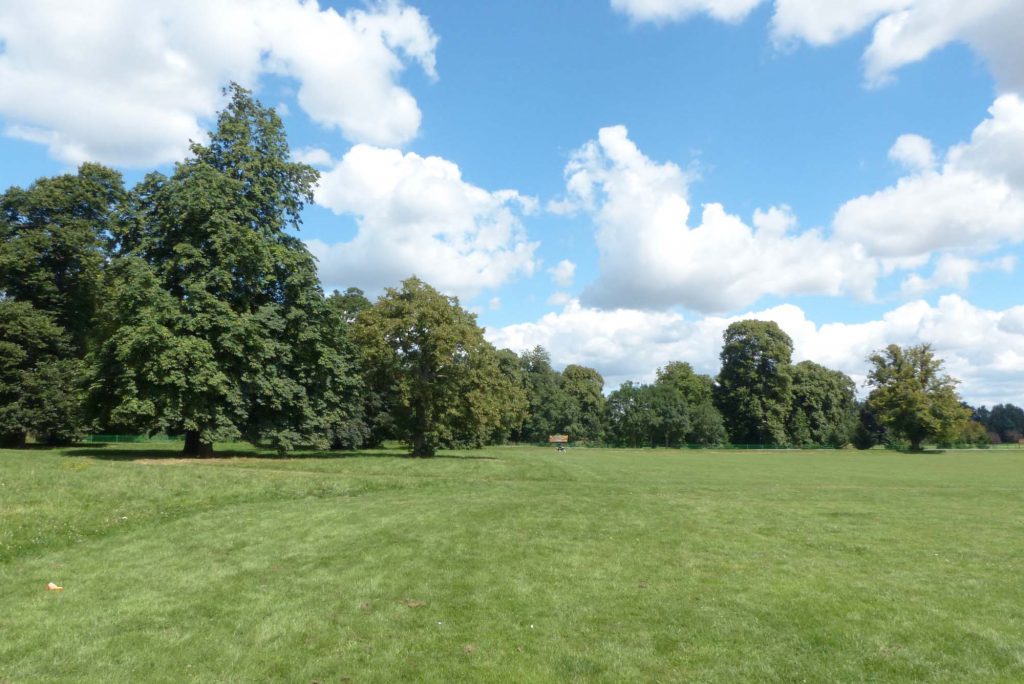 Project Status: Started.
The project will focus on improving access and understanding at two historic landscapes with the Land of the Fanns. These are the Capability Brown landscapes at:
Weald Country Park – Havering
Thorndon Park (Grade II* Registered Park & Garden) in Brentwood.
While the ownership of the woodland, grassland and amenity sites within these landscapes is fragmented, collectively they represent a significant and large scale strategic resource for local communities to access and enjoy. By drawing the governance, management and future planning together under the narrative of Land of the Fanns, access and understanding will become be more joined up.
On this basis, the project will represent a flag ship scheme seeking to implement the principles of the 'From Local to Landscape' project (A1.1).
For each historic landscape, this project will help the development of a coordinated plan – a Historic Landscape Plan – to guide the efforts of key stakeholders within the landscape. This first phase will focus on creating opportunities for volunteer surveying to inform the plan development. Based on this plan, the remainder of the project (phase 2) will see targeted interventions to create/upgrade paths and access points and introduce signage to allow a wider range of people to experience these historic landscapes.
Delivery across the two sites will be staggered in order to maintain audience interest over the five years of the scheme and also to accommodate the fundraising strategy.
Phase 1 – surveying and planning
The first phase will see accessibility surveying undertaken within the strategic site, which will be undertaken by volunteers and supported by specialists. The surveying will highlight areas where the path network and signage/interpretation is weak, identifying where interventions would yield the greatest impact for access. This work will be linked to the Designed Landscape project (B2.1) which will train people to read and understand historic landscapes. Where possible, opportunities that serve to unify landscapes, for example connections along tributary river valleys, will be sought. This includes opportunities to improve ecological connectivity between open spaces through habitat enhancement and creation. Due regard will be had in connecting landscapes to stations and bus stops via circular routes. Any available feasibility studies or related audits will be used to inform the process. This work will be captured within a Heritage Landscape Plan.
Parallel to this surveying work, consideration will be made for way finding and interpretation board locations on different landowners' estates to create the sense of a unified whole. The content for any interpretation will be developed through linked projects, such as 'Interpreting the Fanns' (B4.1) and the Land of the Fanns book (B1.1). The trails would reflect the key Land of the Fanns themes evident within the site, e.g. geology (sarson stones, pits, Aveley mammoth etc), ecology, rivers, wildlife, and be linked to the Walks programme (D1.1).
Phase 2 – Delivery
The second phase will see delivery of new paths, way finding and interpretation boards, informed by phase 1 and the Historic Landscape Plan. This work will form the backbone for complementary improvements to the sites delivered via other Scheme projects such as the Habitat-based projects (A2.1-2.4), Interpretation (B4.1) and Walking (D1.1). The ecological improvements to be delivered will engage volunteers in small scale practical nature conservation projects such as restoration of historic boundary hedgerows, management of ancient and new woodland, heathland restoration and traditional techniques in grassland and reed bed management, linking to the habitat projects (A2.1, A2.2, A2.3) and training projects (A4.1, B5.1 and C3.2). This phase offers a significant opportunity to provide a co-ordinated programme of skills training in ecological survey and monitoring of key species and habitats, practical habitat management and historical research, training in guided walks and producing interpretative material.
Project Update from August 2020
Pathwork Improvement
Weald Country Park and Thorndon pathwork improvement(around the lake at Weald)  has started and will be finished by Oct 2020.
Weald Historic Bridge Restoration
Has now been completed .
Historic Landscape Management Plans for Weald and Thorndon
EEC have sent out for tender this week so an organisation will be taking up the project very soon.
Interpretation Weald CP
design being worked up and mapping locations has been underway for 5 notice boards, 1 booklet and leaflets