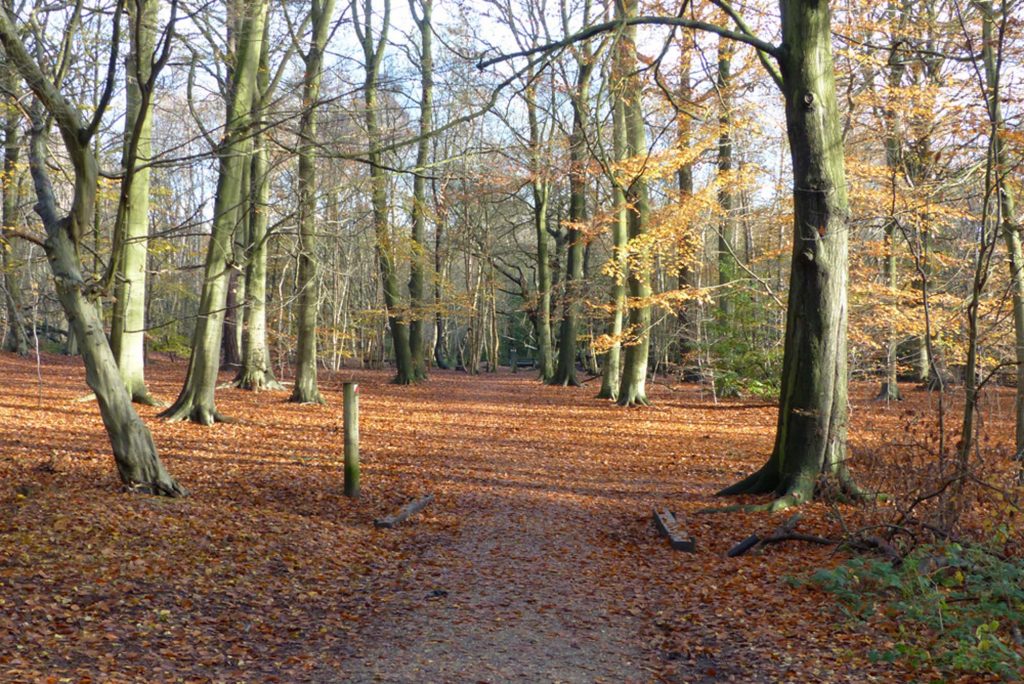 Project Status: In Progress
Delivery Partners/Stakeholders: London Borough of Havering, Historic England, The Gardens Trust
The 'Designed Landscapes' project seeks to build capacity within the Land of the Fanns to identify and record heritage so that its heritage significance can be better articulated.
There are three elements to the project. The first is a training-focused element to help build up capacity to 'read' and record landscapes. The second will see a programme of survey work to record information and build up a picture of the Land of the Fanns to support future projects and decision-making processes. The third will see an improvement to a landscape feature identified as a direct result of volunteer surveying activity and selected by volunteers.
This project embraces the entire Land of the Fanns. The 'Connecting Historic Landscapes' project (A3.2) complements this initiative by focussing on two strategic historic landscapes at Belhus and Thorndon, delving into greater detail and translating the results of volunteer survey work into targeted access and interpretation interventions. The aim will be to translate the survey outputs from this project into targeted delivery elsewhere within the Fanns through other funding opportunities as they emerge.
The project will also inform the Walks programme (D1.1) and the Interpreting the Fanns (B4.1) project. The surveying will also support the evidence base for the Landscape Management Plan in the 'From Local to Landscape' project (A1.1).
Reading landscapes
The first element of the project will see delivery of a programme of talks and field visits where volunteers are taught to 'read' the landscape with a focus on historic features. Archaeological field walking and guided walks will help people identify artefacts and heritage features with expert support, so that the landscape is better 'read' and recorded, and that the risks of unsympathetic change are better understood.
Recording landscapes
The second element will build on the first by supporting an ongoing programme of ecological and historical survey work led by volunteers. The outputs from the project will complement the Community Mapping project (B2.1), and be available online alongside other LotF LPS projects to build up a picture of the landscape. The project will offer opportunities for learning and volunteering that builds local understanding of the historic landscape and its significance.
Improving landscapes
The third and final element of the project will deliver an improvement to a landscape feature, view or habitat as a direct result of the volunteer surveying work.