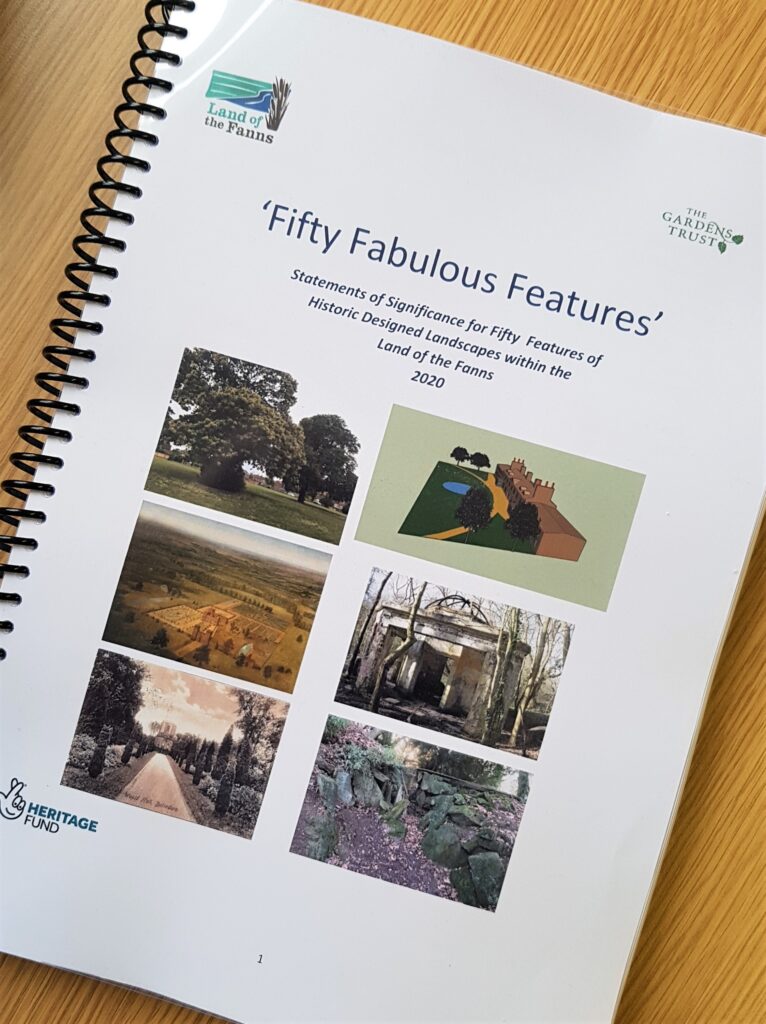 Project Status: completed.   
Delivery Partners/Stakeholders: London Borough of Havering, Historic England, The Gardens Trust
The 'Designed Landscapes' project seeks to build capacity within the Land of the Fanns to identify and record heritage so that its heritage significance can be better articulated.
Project Updates from August 2020
Following the successful training elements of this project of reading and recording historic landscapes, 15 of the volunteers on that course went on to research and record another project , that of highlighting the significance of historic features around the LOTF area. They spent a year on the the project , giving up their own time and having the added problem of Covid to steer through and have produced one of the most useful documents to come out of this Landscape Scheme. Its called 50 Fabulous Features and covers historically significant features around the LOTF landscape area. They have researched, compiled and edited this great document that will be useful for local authorities and planners in the area.  We orignally agreed to do 55 features over two years but then due to Covid and two years being too much of a commitment for the volunteers, we decided on 35 over one year. These hardworking and enthusiastic volunteers have now achieved 50   – the fabulous 50 – in one year. Their dedication and enthusiasm was outstanding and we at the LOTF team would like to thank them for their dedication and producing such a fine and informative document.
This will be available to see on our LOTF website and if anyone is interested, we can send them an e copy. Contact deborah.brady@thameschase.org.uk