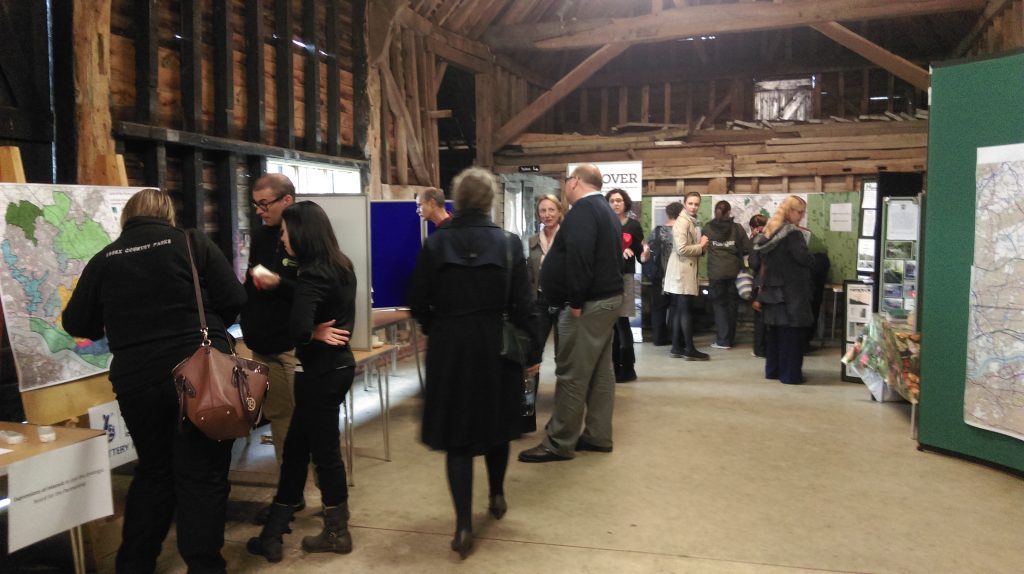 Project Status: In Progress
To provide people with the skills needed to restore, understand and promote built, archaeological and cultural heritage within the landscape.
'Heritage Skills and Training' will provide a wide range of training for those implementing the Scheme and help local people to increase their understanding of the cultural elements of Land of the Fanns. It will also provide them with the knowledge and skills to participate in the Scheme and to help conserve, care for and celebrate it. The project will be open to all and marketed via partners and Land of the Fanns communications channels.
Key themes for training are identified here along with possible courses that would aid understanding and conservation of the heritage. However, the exact courses to be delivered may change during delivery in reaction to the needs of people or the heritage.
Archaeological Heritage
Courses will focus on providing people with the skills to identify and interpret historic features. This will provide us with information to allow the mapping and recording of features for the community mapping project and put in place measures to conserve them and/or increase knowledge of them. This training will provide people with a greater understanding of different aspects of the scheme area's heritage. Courses identified at this stage include:
Landscape archaeology
Landscape Archaeological surveys
Woodland archaeology
Coastal/Estuarine archaeology
Field archaeological techniques including Archaeology Finds techniques and Finds Recording and Analysis
Interpreting archaeology
History & Built Heritage
Courses will focus on providing people with the skills to identify and read physical heritage, providing an understanding of their significance, their unique requirements and how to appropriately manage physical heritage. Possible courses include:
Landscape History
Landscape and Landscape Character, introducing landscape character assessment
Mapping and surveying historic structures
Managing a heritage asset
Managing vegetation and historic monuments
Repointing brickwork
Archive Surveys
Interpreting heritage
Creative skills
Courses will provide people with an understanding of the different ways the landscape can be interpreted. They will explore the relationship between people and the landscape, giving individuals the confidence to express their feelings towards the landscape through creative media. Courses could include:
Creative writing and poetry
Photography
Interpreting the landscape through art