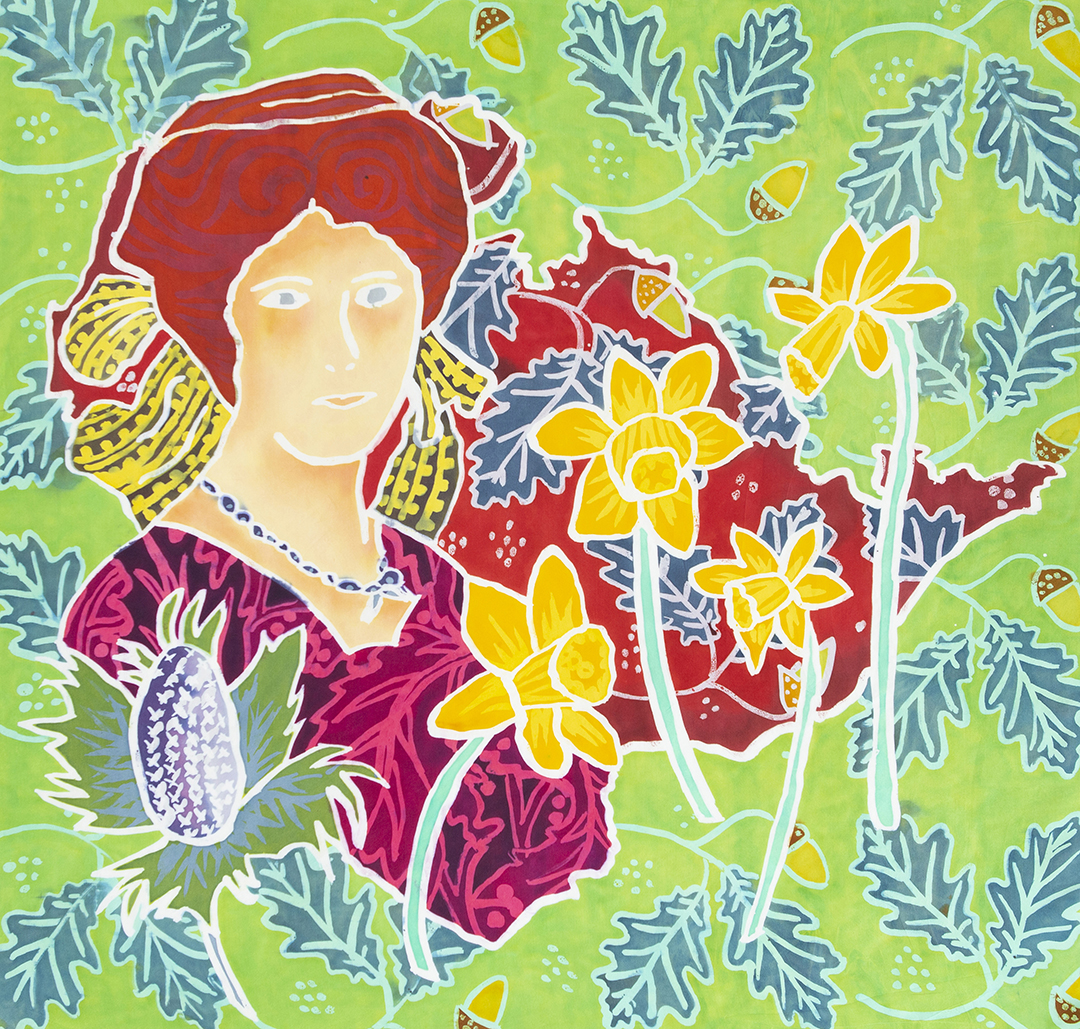 15. Miss Willmott's Ghost
Although a spectacular carpet of early Spring daffodils lines the busy B186 road to Brentwood, most travellers never know the importance of the person who once lived in that place. Yet behind a small gate on a sharp bend lies the remains of what was once the home and garden of a gardening legend.
Ellen Willmott was born in 1858, and she and her family moved to Warley Place, Great Warley, when she was 17 years old. From then until her death in 1934 Warley Place was her home.
Of equal standing with Gertrude Jekyll, they were the only women amongst sixty horticultural greats awarded the Victoria Medal of Honour by the Royal Horticultural Society to mark Queen Victoria's Jubilee. Indeed, Gertrude described her as "the greatest of living women-gardeners".
At her peak Ellen employed over a hundred gardeners at Warley and grew over 100,000 different species and cultivars of trees, shrubs and flowering plants, easily in the same league as Kew. She also has over sixty plants named after her or her home.
In an era of male dominance, she was on numerous high-powered committees at the local Royal Horticultural Society headquarters in London. The many visitors to Warley Place included royalty.
Although primarily a plants woman, botanist and author, she also found time to paint, was an accomplished musician (owning a Stradivarius violin) and photographer. The surviving pictures of her portray an elegant and determined woman. She was both erratic and obsessive. As she wrote, "My plants and my gardens come before anything in my life".
Ellen was well known for acquiring plants from any source, whether local gardens or from self-funded plant hunting expeditions around the world. Her trademark was scattering seeds in many gardens she visited, no doubt to the disgruntlement of the owners. The favoured seed for this purpose was Eryngiumgiganteum now known universally as "Miss Willmott's Ghost". This is a sea holly with thistle like blue flowers and spiny, silvery leaves with a particular iridescence in the twilight. I first encountered this striking plant in a garden on a murky day on the west coast of Nova Scotia. It skulks in secret places at Warley Place as a constant reminder.
Ellen Willmott's plant and garden extravagances are well documented (including two additional foreign properties in Italy and France) leading from riches to ruin and ending in loneliness and near bankruptcy. The house is no more, with only the basement and conservatory acting as a reminder. The gardens, hot houses and cold frames are overgrown, stripped of all but a few plants and trees. But thanks to a small band of volunteers, the skeleton of what could have been another Sissinghurst or Heligan, remains and there is still beauty to be found in this eerie place where Miss Willmott's ghost still stalks the paths.
(Acknowledgement to Audrey Le Lieve "Miss Willmott of Warley Place")
Story writer/provider
Warren Hawkings
Flag Designer
Jean McCallum
Painter(s)
Kinetika Artists
Landscape Character Area
Brentwood Wooded Hills