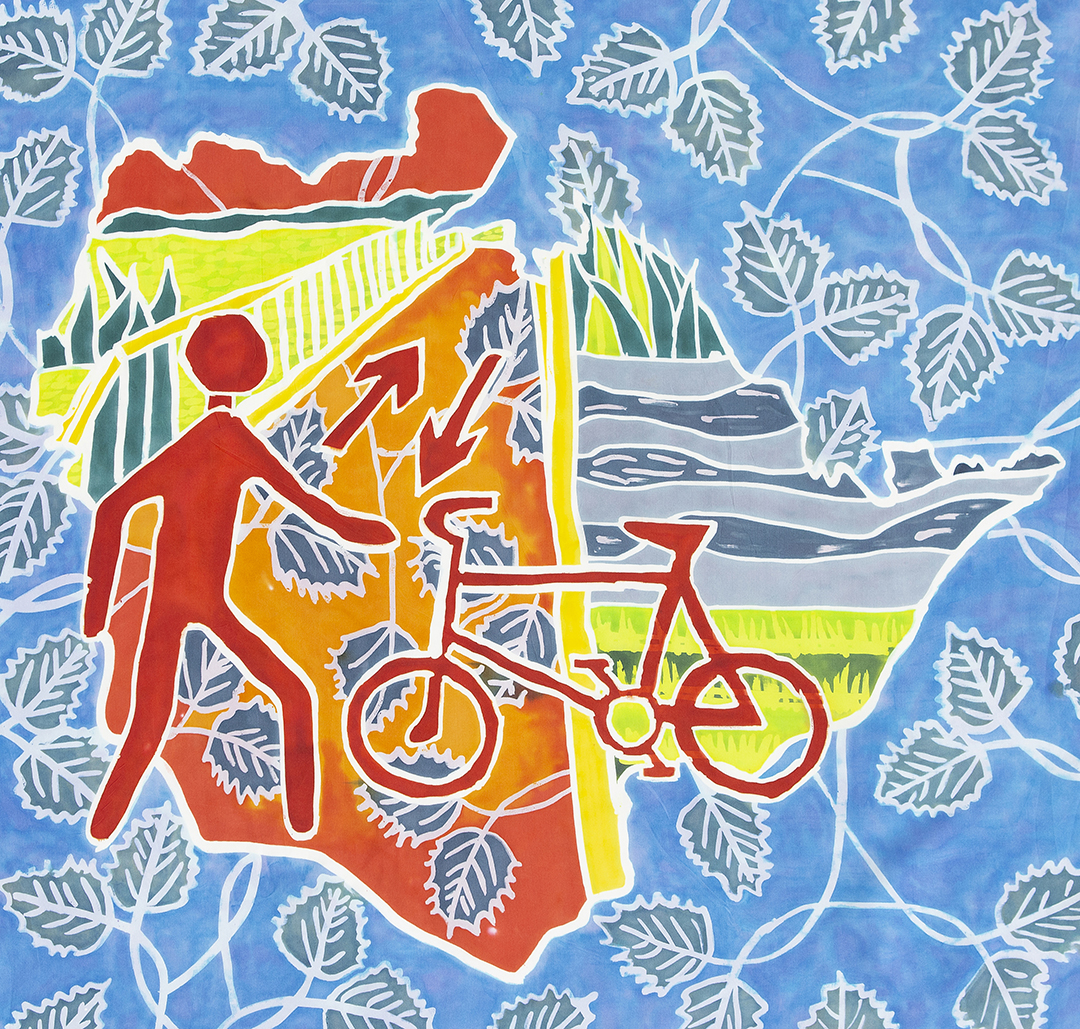 I first encountered the Beam River in 1990 when my mother moved to Dagenham. Previously, I eyed up the green open spaces as I travelled on the tube to and from Upminster but I'd never got around to investigating the area.I had selected her house for her for many reasons and the chance of getting out into the countryside was a major attraction. She did not need any convincing as she shared my liking for easy transport links to London and somewhere interesting to walk to locally. When I visited her, we used to cross her road and go exploring.
My ten-year old self would have balanced precariously along a pipe to cross the river or paddledor even tried to jump across. Now my grown-up self, walked along the river bank trying to find a way to cross, then many times continued to walk in the area and look longingly across to all that land and Bretons on the other side. Eventually I drove to Bretons and had a look at the Havering side of the river.
Many years later, having become the owner of my mother's house, I found out about the proposal to build a bridge for cyclists and walkers across the Beam River and that one suggested site was almost at the end of my road.
I knew Michael Cullen out of our shared interest in rambling and footpaths. I was aware of his commitment to Public Rights of Way and making more routes accessible to walkers. As a local resident andat that time, also Ramblers Footpath Secretary for Havering, I was in a position to help to support his plan and his determination to make this bridge a reality.
Fortunately, many influential people shared his vision and funding was found, plans finalised and Sustransalong with Barking and Dagenham and Havering Councils were able to proceed with the project.
The site nearest my house had been chosen.I spent one Saturday volunteering to clear some vegetation near my side of the river. I was part of the local resident contingent and there were also other volunteers connected with Sustrans. The tools provided made the job more challenging than it needed to be, to the point that I was very tempted to come home and see if there were any sharper ones lurking in my shed.I enjoyed working as part of a team and I felt it was getting me closer to realising my dream of getting across that river without falling in.
Eventually as the weeks went by the professionals with machines took over, the site was prepared and the day came in 2015 for the installation of the bridge. I nearly missed the occasion but Michael thought to contact me and invite me along so I could watch, like others, with bated breath, as this very expensive bridge was lowered into place. The event was more of an occasion than I was expecting it to be, well-attended by representatives of the two councils, many organisations and local people.
Later in 2015 when the bridge was officially opened to the public, a metal sculpture portrait bench not far from this bridge was unveiled.Billy Bragg, a singer, songwriter, author and activist unveiled a sculpture in his image. Two former Ford machinists, Vera Sime and Eileen Pullen, unveiled a figure to represent women of the historic1968 Ford sewing machinists' strike in Dagenham which led to the Equal Pay Act. Emma, William and James Fisher revealed a figure to commemorate their husband and father, Ian Fisher, who gave his life while serving as a soldier in Afghanistan in 2013. Nearly thirty young children had cycled from The Leys in Dagenham and Ben Hurst Primary School in Havering to help Michael Cullen, celebrate his hard-won campaign and cut the ribbon and try out the new route.
I am so pleased that Michael has been given the recognition he deserves by having the bridge named after him with a plaque nearby explaining why.
The building of this bridge involved two councils planning and working together, assessing the advantages and disadvantages of providing easy access, linking the boroughs in what, for an urban area, is a relatively isolated spot.
It is a route for cyclists, people on foot and those in wheelchairs. Shared paths sometimes cause frustration for different types of users but hopefully here it has enabled everyone to make good use of the access it has allowed.
For me it is not just personal satisfaction at having more land for me to access.I have introduced many walkers to the bridge and as a leader I make use of it on most of my walks as it enables me to easily create a variety of circular walks of about six miles or more, often starting from the Millennium Centre or Dagenham East station.
I like being outdoors and I like the area where I live. I enjoy seeing 'my' parks change throughout the seasons. I enjoy the feeling of freedom to roam where I want. I love seeing the look of surprise and then delight on other people's faces when they discover the hidden gems of Dagenham countryside and now the easy extension into Havering.
Story writer/provider
Joan Bullivant
Flag Designer
Joan Bullivant
Painter(s)
Joan Bullivant
Landscape Character Area
Dagenham Corridor