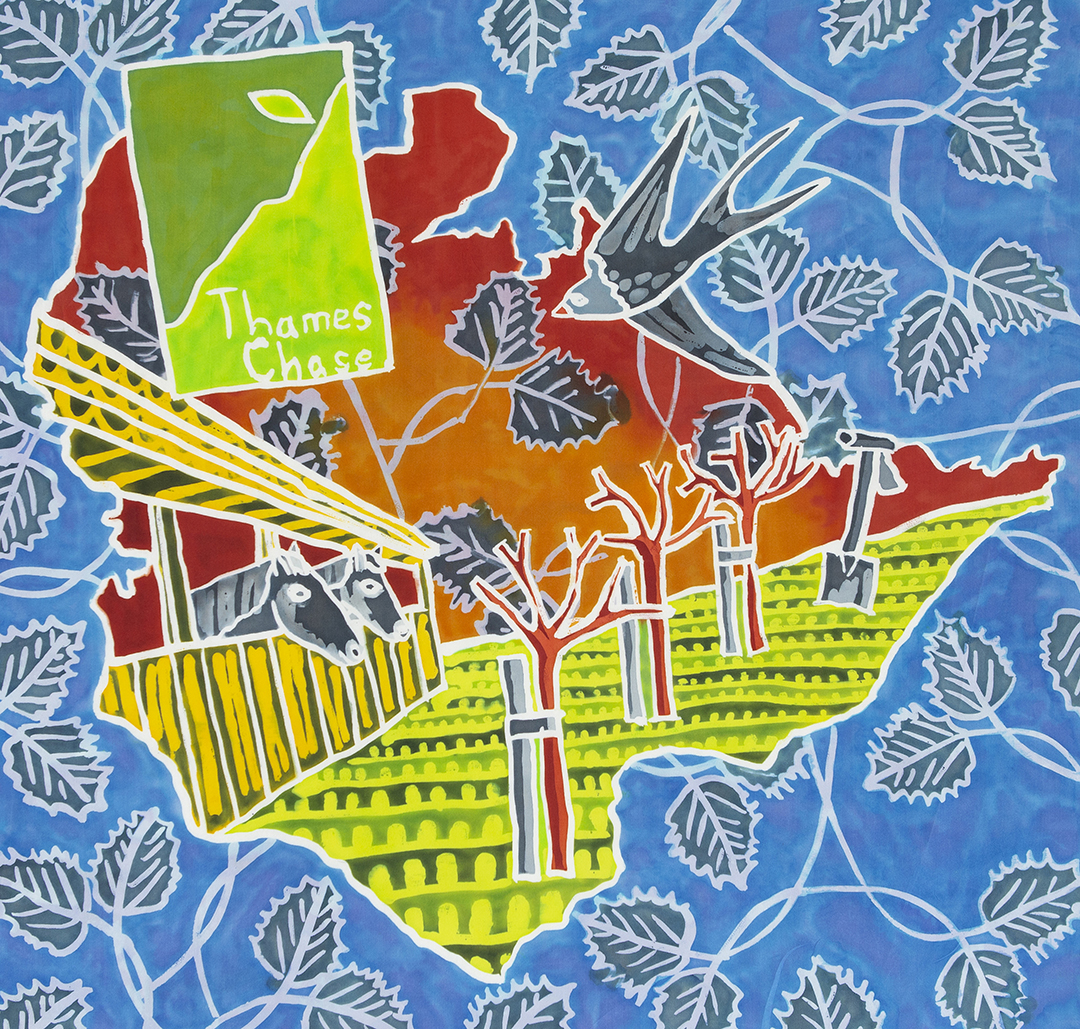 Ali Pretty, from an interview with Jerome.
Jerome is 23, and first got involved with the outdoors through doing work experience in 6th Form at Mudshute Park and Farm. He'd lived in Wapping as a kid and went to a Spanish language school.
"What got you interested in the first place?" I asked.
"I used to travel out of London to see my grandad who was a farmer in Cambridgeshire. I loved getting muddy and exploring outside. It was so different from home, the horses, the stables, the hay bales."
From work experience Jerome attended a two-week course in leading walks and surveying, and then went onto to study geography at Bristol University and got interested in the philosophy of park design.
After graduation, he joined Thames Chase Volunteers and developed a passion for the freedom that the space offered for the community.
So, when the job came up at Eastbrookend, it was the ideal opportunity.
"Why wouldn't I want to do this? Give me an open space and I'll run around – I just love being outside and I want to share that with others."
Story writer/provider
Jerome Scorer
Flag Designer
Lesley Robinson
Painter(s)
Kinetika Artists
Landscape Character Area
Dagenham Corridor