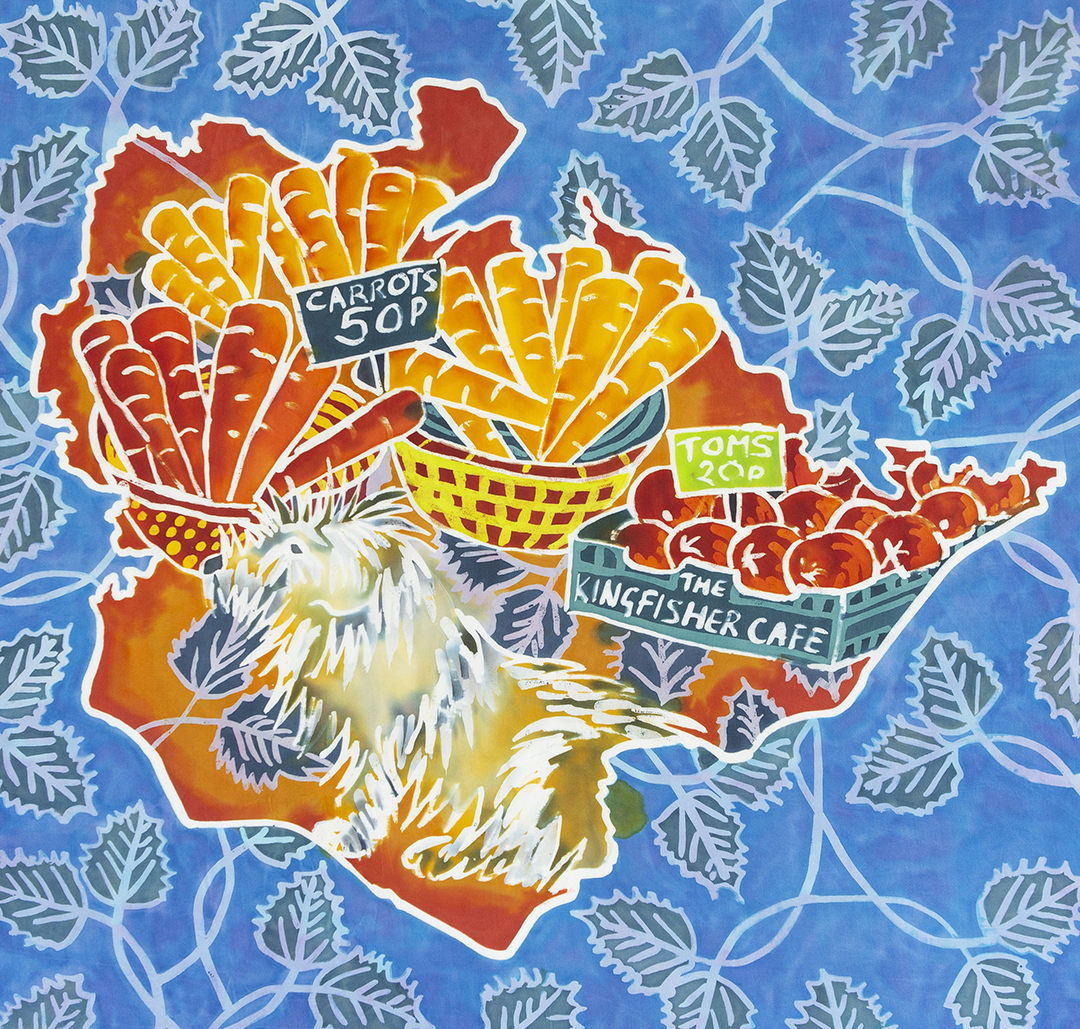 27. The Kingfisher Café, Eastbrookend Centre
I was thrilled when I popped down to Eastbrookend Centre on a cold sunny January morning, to find that since my last visit, there was a new initiative running not only a cafe but a fresh fruit, veg and flower stall.
I couldn't resist buying some bulbs for my garden – a mere £1 for an early blooming pink hyacinth in a bright green flower pot. I chatted to Louis who was managing the stall. He told me that he was a student at Barking and Dagenham College on a Hospitality and Catering course.
"It's a two year, B tech entry level 3 course with 5 units." He explains. "We're learning by doing, it helps us to build our confidence by speaking to customers, it gives us a job and we learn about money."
The café opened in October 2018. There are rotas of students, the team today is Louis, Rohith, Adrian, Zac and Japhet.
"We get here at 8am, we love it, just look at where we're working." He gestures towards the glass wall that looks out to a wide open green space.
"Teresa" He calls to their college tutor to come over and meet me, she loves it too.
"This is real life, a classroom without a ceiling." She enthuses bending down to stroke a scruffy terrier who's sniffing out what's happening.
"And we're dog friendly." She laughs. "This is Killer, our resident rat catcher. He lives under the caravan with three Egyptian Geese."
It's clearly all happening, right here.
Story writer/provider
Ali Pretty
Flag Designer
Margaret Hall
Painter(s)
Kinetika Artists
Landscape Character Area
Dagenham Corridor