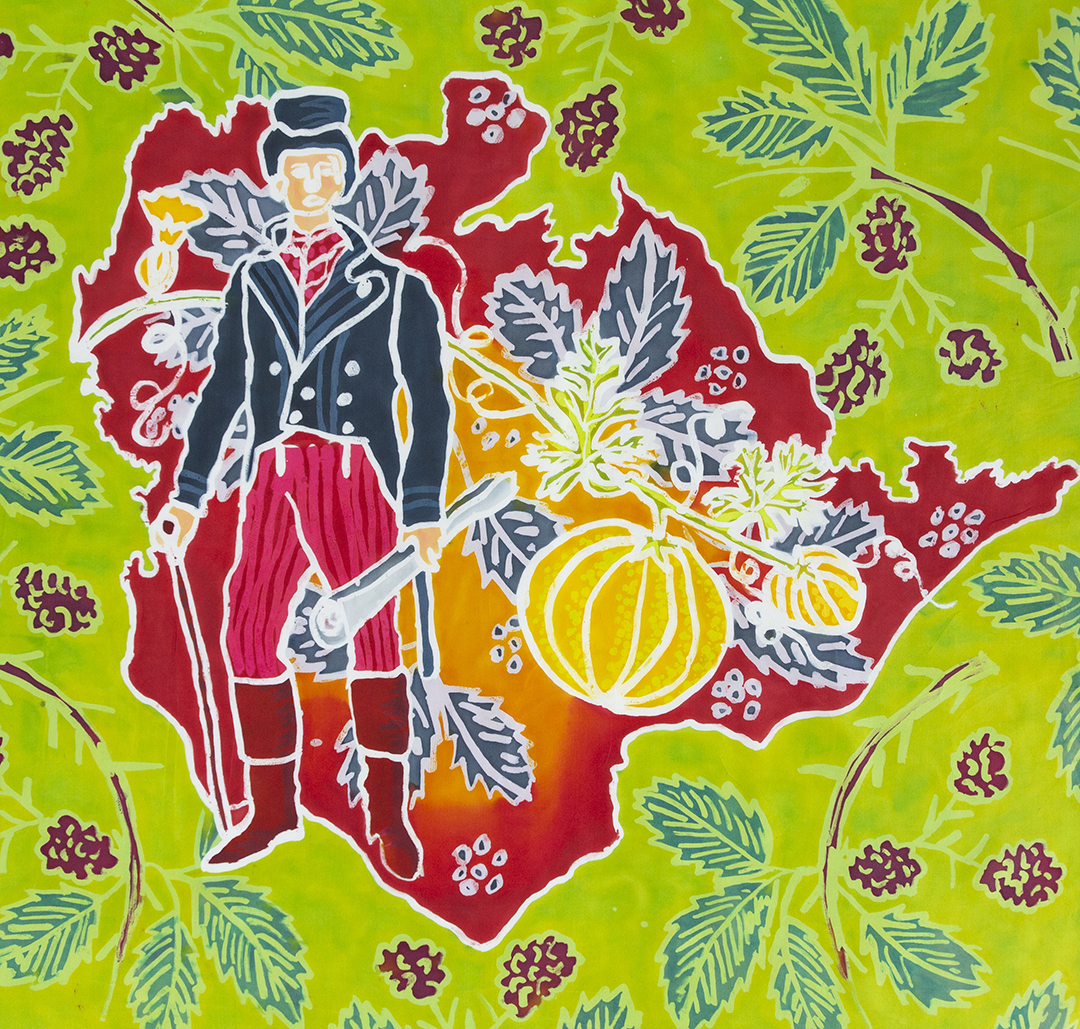 CHARLES ARTHUR HILL ELLIS -HEATON    (14.8.1789 –  20.1.1865)
Charles Ellis Heaton was the grandson of John Heaton Esq. (1738-1818)
Lawyer, landowner of Bedfords Mansion.
John Heaton bought the estate of Bedfords and Earles in 1771 when he was only 31. He came from a wealthy family, became a lawyer and was well connected, acting as a financial agent for the 4th and 5th Dukes of Portland and the 5th and 6th Dukes of Devonshire. He spent his time between Lincolns Inn, Wyddial Hall (his family home) in Bedfordshire and Bedfords Park Mansion. His work as agent to the Dukes also took him to Chatsworth and other large estates in Yorkshire,Shropshire, Scotland and the West Country. Travelling of course was not as easy as nowadays, so would be by horse and carriage. Bedfords Mansion was used for entertaining and as a retreat from busy, dirty London.
John married Mary Bridges in 1764 and had 2 daughters – Marianne and Sophia. Sadly, Sophia died in infancy and only Marianne survived- later to marry John Thomas Ellis MP in 1786 andhaving 4 boys and 1girl. 3 of the boys died within their first year, leaving only Charles and his sister Julia. Women were not allowed to own property, so after her father John Heaton's death in 1818, the property of Bedfords was inherited by Marianne's son, Charles Arthur Hill Heaton Ellis when he was 29.
Charles  was a bright lad and well educated, so following family tradition he became a lawyer like his Grandfather,being admitted to The Law Society Chambers in Lincolns Inn on 6th June 1806, on surrender of the chambers from John Heaton. Charles was called to the Bar in the Inns of Court, Lincolns Inn in 1821. He lived part of his working time at Lincolns Inn, 43, Mortimer Street near Cavendish Square and latterly Harley Street.
Charles was a smart gentleman who would be well dressed and would spend time on his country estate of Bedfords when he could.  He married Louisa Stracey, daughter of 4th Baronet, in 1819 and they had 2 sons, Charles Johnand Edward Henry Brabazon.
In 1846, Charles's estate at Bedfords was one of 537 acres. He was keen on the new methods of farming and took a great interest in the Farm at Earles and Home Farm nearby.
He would frequently take a long walk around his lands, estate maps in hand and with a silver topped walking cane. He would take in the amazing views towards London, seeing St Paul's in the distance and the masts of the tall ships on the Thames. Charles would be familiar with every inch of his estate. Sometimes he would ride around and kept 4-6 horses in the stables opposite the Walled Garden. Occasionally, he would like to walk round the Walled Garden, admiring the produce and appreciating the skills that were employed in the growing and glasshouses.   Everyone would have been on their very best behavior.
Sadly, Charles Junior, who was born in Cavendish Square, went on to become an officer in the British Army, dying during the siege of Delhi in 1857  The Indian uprising and siege of Delhi was a huge battle and he lost his life 8 years before his father.
In 1861, the Census shows that Charles was a widower living in Harley Street  with relatives, Caroline and Katherine and 10 servants.  He died 4 years later in 1865 and the property and estate of Bedfords was sold to a Mr. Charles Barber.
Story writer/provider
Lois Amos
Flag Designer
Kinetika Artists
Painter(s)
Kinetika Artists
Landscape Character Area
Havering Wooded Hills