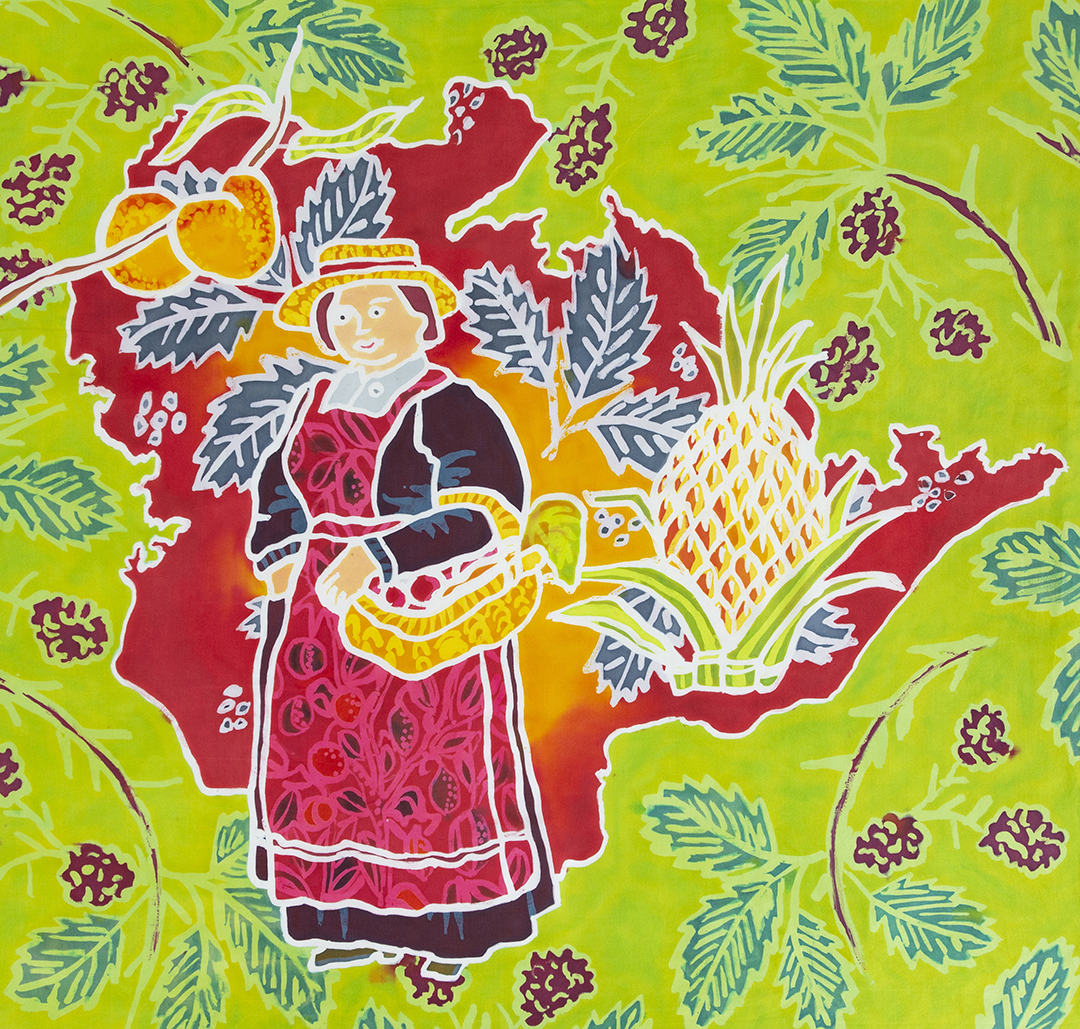 34. Annie Vagg: Head Gardener's Wife
Head Gardener's wife and assistant to Cook at Bedfords Mansion
Annie was probably born in South Petherton in Somerset.  She grew up in a very rural setting in the small village.
She married Thomas (b. 1860) and they set up home together, she working as a servant and maid and Thomas as an agricultural labourer and later becoming a gardener in Surrey.
Eventually Thomas was employed as Head Gardener at Bedfords Mansion in Havering-atte-Bower and the couple lived in the Gardener's cottage on the estate, just outside the walls of the garden. The cottage was small and at times cold and always dark, lit only by oil lamps and candles. In the winter, there were plenty of logs and some coal now and again to fuel the hearth and range. Water supply was from the nearby spring fed wells and the pump. It all had to be fetched by hand.
Thomas and Annie had one son, Norman. Gardening was a 7-days a week, 365-days a year job with little free time. Keeping 120ft of glasshouse heated throughout the winter and watering through the summer without hoses, all by hand carts and cans was demanding to say the least, not to mention, keeping the vinery stacked with fresh manure and running 2 acres of enclosed garden.
Annie would have had a good knowledge of the garden and the workings of the household as she was employed as a part time assistant to Cook at the mansion. She would no doubt have been brought in to assistCook when preparing for large functions, hunting parties, shoots, picnics and sending food up to residences in London.
Lft. Col. Henry Jessop Stone and his wife frequently entertained. Fresh vegetables, fruits, herbs and flowers would have been grown in the walled garden. Exotics like peaches, nectarines, possibly citrus fruits, pineapples, melons, grapes and figs would be grown in the heated glasshouses.  Being labour intensive, there would have been a team of about 6 gardeners to keep things going – a pot boy, apprentices, and under gardeners.
Victorian vegetables like Cardoon, Jerusalem Artichokes and Celery would have been grown alongside more everyday vegetables. Ample sources of manure would be obtained from the stables. In the park, there were two orchards. Probably one of apples, pears and quince, the other for the drupe fruits like cherries and plums, greengages and damsons. Fish, eels and oysters were brought in from London, other fish may have come from holding ponds on the estate. There is an Ice House to the west. Rabbits, deer, duck and pigeons were shot locally, and eggs collected from the Walled Garden with pork, lamb and beef reared and butchered on nearby farms.
Annie would liaise with Cook from the mansion and take back orders for produce to her husband who would take pride in providing the best for the master. She would have helped him prepare and clean produce for taking over to the mansion.
Annie cut a jolly, rounded bustling figure, with her hair hidden under a mop cap of cotton. She wore a long wool skirt with a cotton ticking over tunic and for special house visits a linen apron.  She wore stout shoes to keep out the cold and damp of the cottage floors, and garden paths.
Heating in the glasshouses meant a year-round supply of tender crops. Strawberries, potted in neat rows of terracotta pots on high shelves during winter, were ready to be picked from April to October. Delicate salad leaves lasted well into December.
Annie would have also taken fresh cut flowers into the kitchen for arrangement in the mansion.   In winter, Thomas would have been able to provide bowls of early forced spring bulbs, orchids and scented towers of Lily of the Valley. He would have grown flowers and foliage for buttonholes and corsages for Mrs. Stone to wear at parties, balls and other occasions.
All this time, we mustn't forget that Annie was also running their home, the cottage and caring for Thomas and Norman their son. Drinking and cooking water would have to be fetched from the spring fed wells and nearby pump. Things were quite spartan in the cottage whilst the mansion had electricity and pumped water supply.
Annie would rise at 5.30am, wash and dress and get their breakfast and be ready to deliver that day's produce to Cook at 7am.  She had a close relationship with Cook and when they could grab a few minutes they would have a quick cup of tea together and a gossip.
She would have a good knowledge of the estate, knowing where the best fruits were growing and where the best hazelnuts and blackberries could be foraged.
Servants to mansion and estate staff either lived on site or nearby in the village and they were often like family, bickering at times, but sticking together in times of adversity, through thick and thin.
In the autumn of their years, the Vaggs moved away to Suffolk, Sible Hedingham in fact, and their son Norman became a Verger.  Norman married and had one son, who died in infancy.   Sadly, on his way to church Norman was knocked off his bike by a hit and run driver and thrown over a wall. He died from his extensive injuries, and nobody was ever held responsible.
Story writer/provider
Lois Amos
Flag Designer
Kinetika Artists
Painter(s)
Kinetika Artists
Landscape Character Area
Havering Wooded Hills