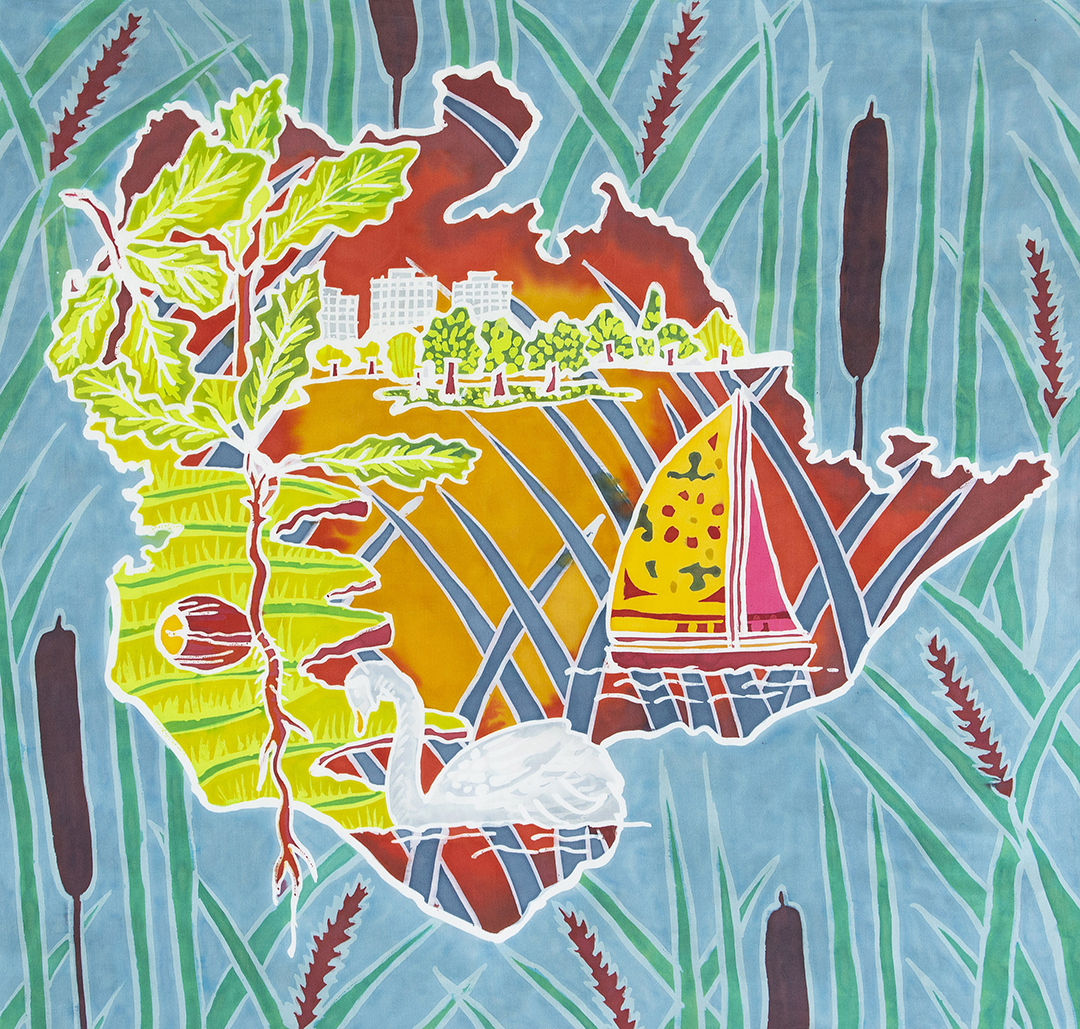 43. Fifty Years of Visiting Harrow Lodge Park
My family often went to Harrow Lodge Park as it was a short fifteen-minute walk away. As a small child, I didn't particularly like the walk and tried to take advantage of my pushchair for as long as possible. When I got a new bike in 1967 we took it to Harrow Lodge.One winter we took my wooden sledge to the Sunrise Avenue entrance of the park to try it out on the icy slope.
There used to be a boating pond in front of Harrow Lodge swimming pool. I would sail my red wooden boat Phoenecia there, along with other children. It relied entirely on the wind, and if it did get stuck in the middle of the pond, I don't remember.
There was also a concrete outdoor paddling pool at the Abbs Cross Lane entrance which miraculously filled with water in the summer. It was very small but had a steep slope. Families could sit around on towels while children ran in and out of the water.
My mother had an oak sapling growing in the garden which she offered to the Council to plant in Harrow Lodge Park. They refused in case it was a "turkey oak" (not a true oak). So, she went there herself one day and planted it in the copse at the Sunrise Avenue entrance.
Our schools took us to the swimming pool in Harrow Lodge by coach for regular, free swimming lessons. The swimming pool is where I learnt to swim and gained my coloured strips of fabric each time I passed an "exam" to sew on to my regulation black swimming costume. The coin-in-the-slot machines upstairs were a novelty and I usually bought a bag of small cookies afterwards.
At secondary school in the 1970s I had one of my birthday parties in Harrow Lodge park. This involved inviting my friends to a picnic followed by rides on the boats at the boating lake.
A couple of years later, two of my friends took part in a circular sponsored walk at the cricket pitch end of the park. I tagged along with them even though I wasn't officially taking part and I got terrible blisters from my platform-soled sandals.
Today, I walk through the park to get to Elm Park. It's a haven for bird-lovers who feed the ducks, and for dog-walkers who now have a dog-friendly café at the Lakeside Palace. It's an ever-changing landscape but I like to think the oak sapling my mother planted in amongst all the other trees is still there.
Story writer/provider
Irene Lavington
Flag Designer
Lisa Meehan
Painter(s)
Kinetika Artists
Landscape Character Area
Ingrebourne Valley