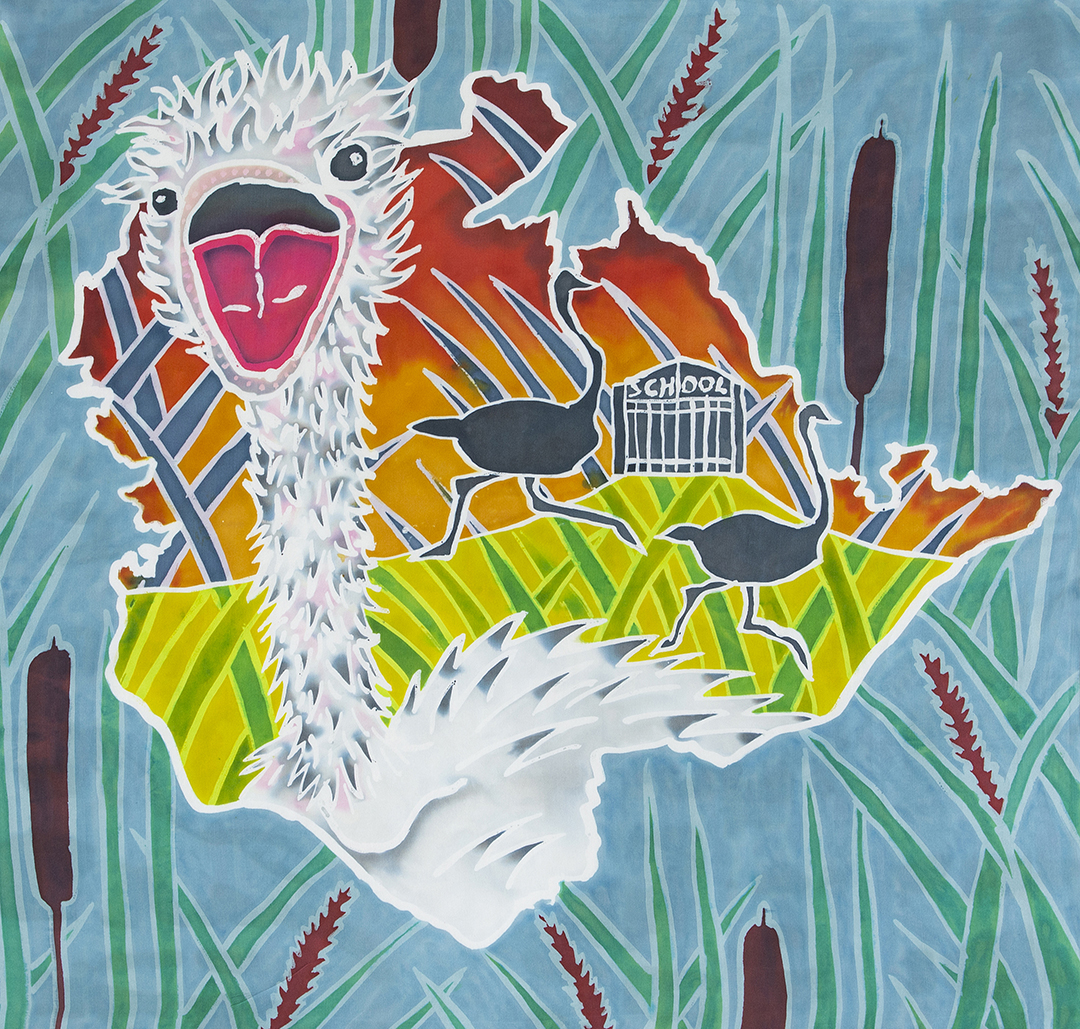 I attended a drawing workshop in Havering Country Park on 4th August 2019 as part of The Land of The Fanns activity programme. The organiser, Jo Beal, invited us to draw something with which we had a personal connection, and I spotted a block of flats on the horizon which was familiar tome. It was Highfield Towers in Hillrise Road, just half a mile from Bower Park Academy where I used to teach French. A number of my pupils lived in that tower block, so I chose to draw the flats and reflect upon my time working at the school. School life is always very eventful, but one pupil in particular came to mind as I concentrated on the block of flats, measuring it with my pen and meticulously drawing only the lines that were clearly visible. The pupil in question joined our year 7 in 2001 and his name was Buster. The name made me take notice of him straight away, because it made me think of Phil Collins in the film Buster, and, just like Phil Collins, my pupil Buster had ac harming personality with a playful streak.
A few weeks into the term I was teaching year 7 how to talk about their pets in French, showing them flashcards of a cat, a dog, a hamster, a goldfish and all the other usual domestic animals,then getting them to repeat the new words after me. When it was time for the pupils to tell me individually in French about the pets they had at home, most of them had dogs and cats, and one or two of them had goldfish, but Buster was at a loss, because I hadn't taught them the word for his pet.
'What's the French for ostrich, Miss?' he asked, breaking the golden rule of only speaking French throughout the lesson. 'Uneautruche,' I told him, but I didn't ask him any more about it, because that would have involved too much English. As I explained before, Buster was charming and playful and clearly had a great imagination to pretend that he had an ostrich, so I admired his flair.
Just a few days later, the traffic outside the school was brought to a standstill. A six-foot high ostrich was walking down the middle of the road. Bewildered residents and car drivers did their best to corner the bird, but they soon gave up as it made its way determinedly to the school gates. An RSCPA officer arrived and tried to lasso the ostrich and put a bag over his head, but the bird was having none of it. When he arrived at his destination he waited patiently for the bell to ring and for Buster to emerge from the building. Buster was surprised to see his pet, Godzilla, but he was not at all alarmed. He patted the bird's head and casually led him home, to the delight of all the onlookers and the relief of the motorists who could now get moving again. Godzilla had escaped from Havering Grange Animal Sanctuary which was managed by Buster's dad, and having made it through the open gate he had decided to come to meet Buster from school.
The incident was reported in the Daily Telegraph and featured on the BBC television show Animal Hospital. Both Buster and Godzilla had their fifteen minutes of fame, and I learnt an important lesson: never again would I restrict the French words I taught for pets to just the obvious ones and never again would I assume that a dedicated ostrich owner is just a mischievous fantasist with a fertile imagination. Why shouldn't ostrich owners be living in Havering-atte-Bower? And what better topic for French conversation is there than the urban ostrich?
Story writer/provider
Debbie Kirk
Flag Designer
Debbie Kirk
Painter(s)
Kinetika Artists
Landscape Character Area
Ingrebourne Valley