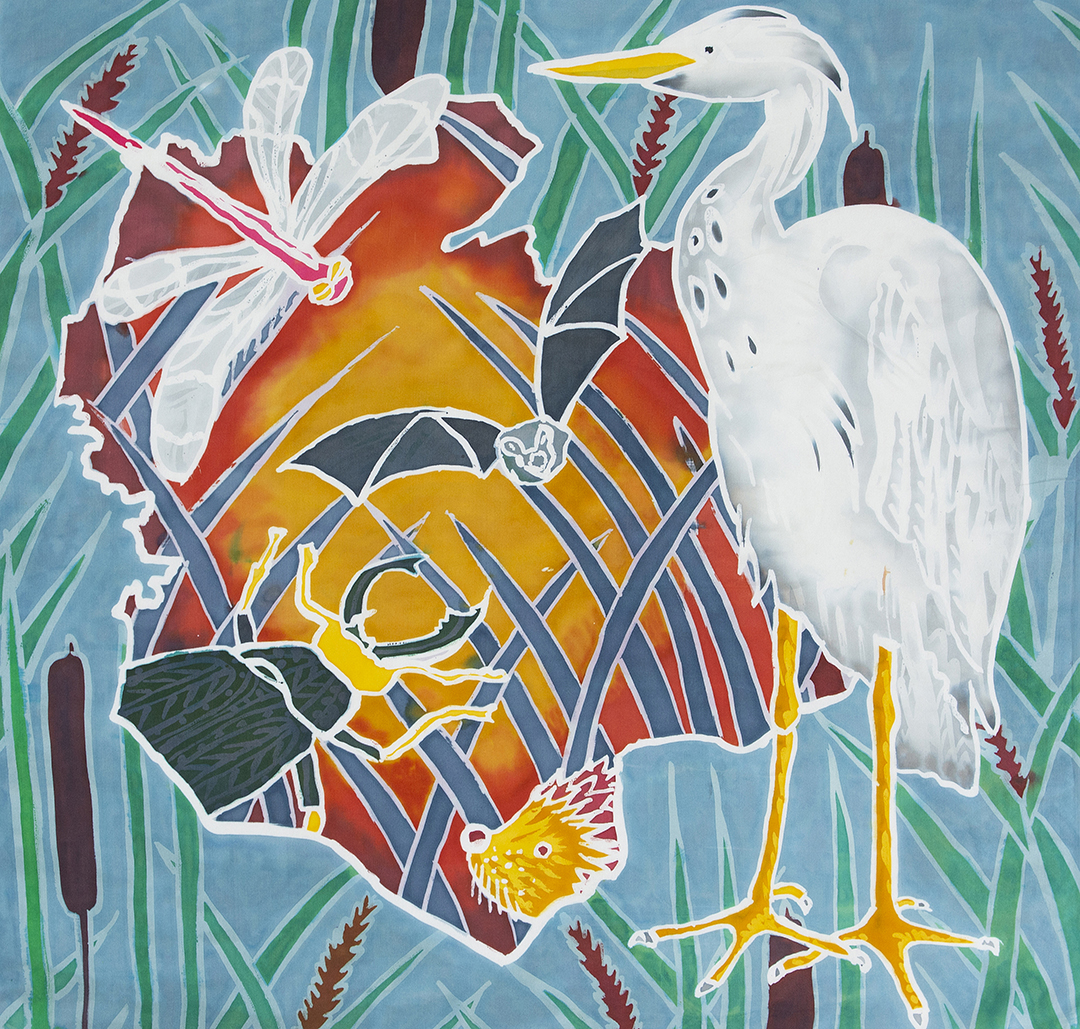 48. Flora and Fauna of the park
The Ingrebourne Valley between Upminster and Rainham is a natural flood plain and as a runner in my younger days it was an ideal route for clocking up the miles.
As I have grown older, walking has replaced running and the slower pace has allowed me to observe and appreciate the beauty of the landscape and become passionate for the protection of the environment.
If I walk south from my house along the Ingrebourne it is quite common to see a heron or little egret motionless on the river edge alongside the marsh marigolds.
I prefer to detour off the main footpath and walk through the woods opposite Hacton Parkway especially in spring when they are carpeted with bluebells. 
South of the EWL visitor centre is the SSSI of the Ingrebourne Marshes. These reed beds are the largest in Greater London with reed sweetgrass the dominant species. The bird life here is amazing with redshank, lapwing, reed and sedge warbler, kingfisher and cuckoo to name but a few. If you are patient you might spot the rare Scarce Emerald Damselfly, a Water Vole or the shy Water Rail.
Surrounding these marshes are the restored green spaces of Hornchurch Country Park, Ingrebourne Hill, Berwick Woods and Berwick Glades, providing a fantastic variety of flora and fauna all within off-road walking distance of my home. What more could I ask for?
Story writer/provider
Bob Stevenson
Flag Designer
Jo Beal
Painter(s)
Kinetika Artists
Landscape Character Area
Ingrebourne Valley