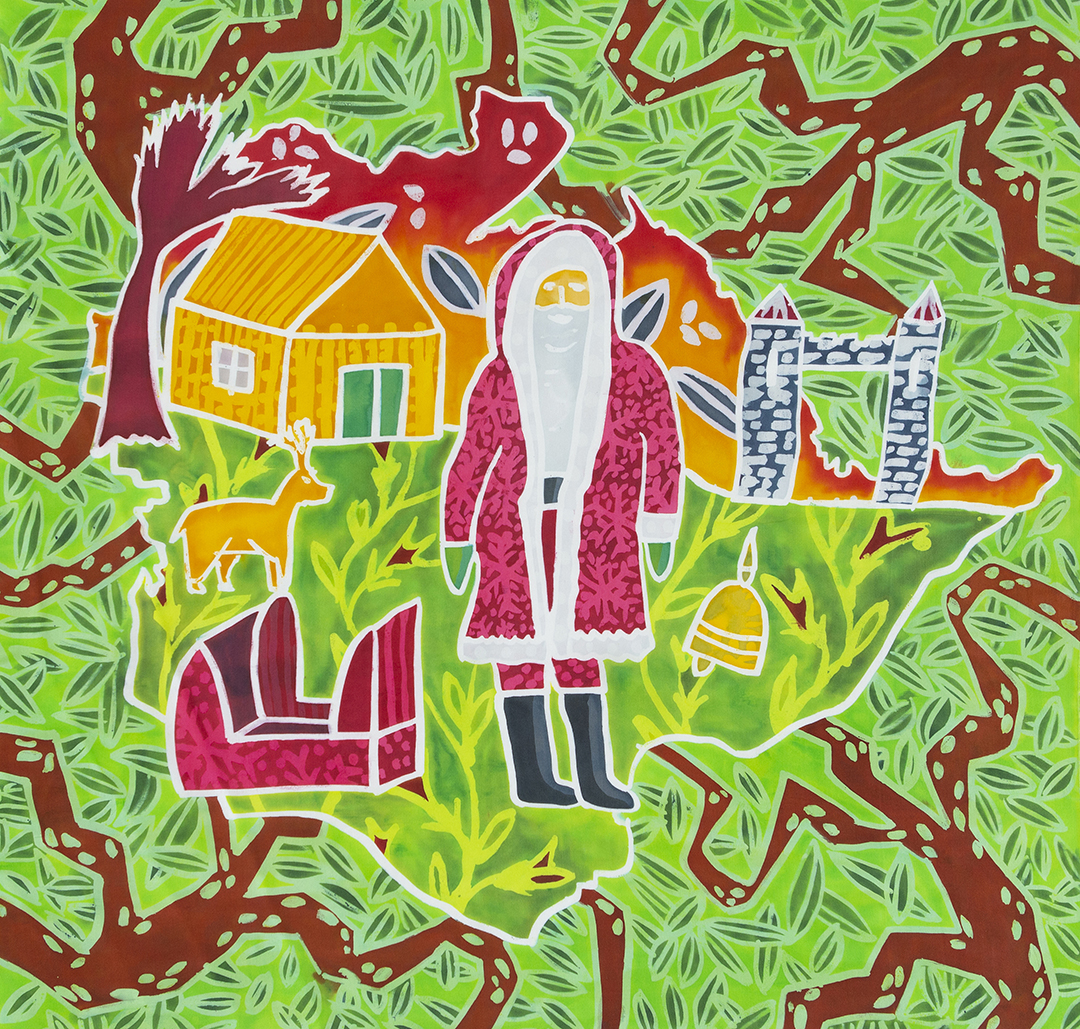 Once again, a thousand children come to Westley Heights seeking Santa.
Where is he? Who knows?
In groups, the children are led through the woods, on the gravel path, by costumed characters from stories such as 'Wind in the Willows', 'Alice in Wonderland' and 'The Lion, the Witch and the Wardrobe'. One character introduces the children to other characters who thrill, amaze, and test or shock them, guiding them ultimately to Santa's place.
The children are encouraged to shout with all their might "Where is Santa?"
Their journey takes a while but the conclusion of the search comes all too soon. Then the wait. Santa will not be rushed, despite requests to speed up. Santa and his Elf treat every child with respect and listen to their wishes.
Santa's place is decorated and lit by candles and Christmas lights. He himself is seated by a log fire in his hut, eagerly awaiting the children and their families. When they leave they're holding their gift from Santa. They have already been given many small gifts from the characters during their walk through the woods. The children come with their families and friends; sometimes, so many Santa's hut door can hardly be closed. It's not possible to know who is more excited, the children or grown ups, especially when there are real sheep in residence.Photo's galore are taken, mementoes of 'The Day'.
In Santa's waiting area there are blazing burners and ovens,keeping drinks hot and mince pies warm. There are games to amuse and trinkets to buy. On occasions there is live music entertaining the visitors. Scenery is hand painted and designed to depict such things as a witches house, a fire place, Toads' crashed car, even a castle entrance. Every year it's different.
Sadly, it is now, no more. Santa in the Woods was an extremely popular, traditional family event, regularly oversubscribed. Santa witnessed many families returning year on year and the youngsters growing up throughout the years, until it sadly ended.
Impossible to continue, it is missed by a great deal of people, even now.
Story writer/provider
Bob Rigden
Flag Designer
Bob Rigden
Painter(s)
Kinetika Artists
Landscape Character Area
Langdon Hills and Farmland