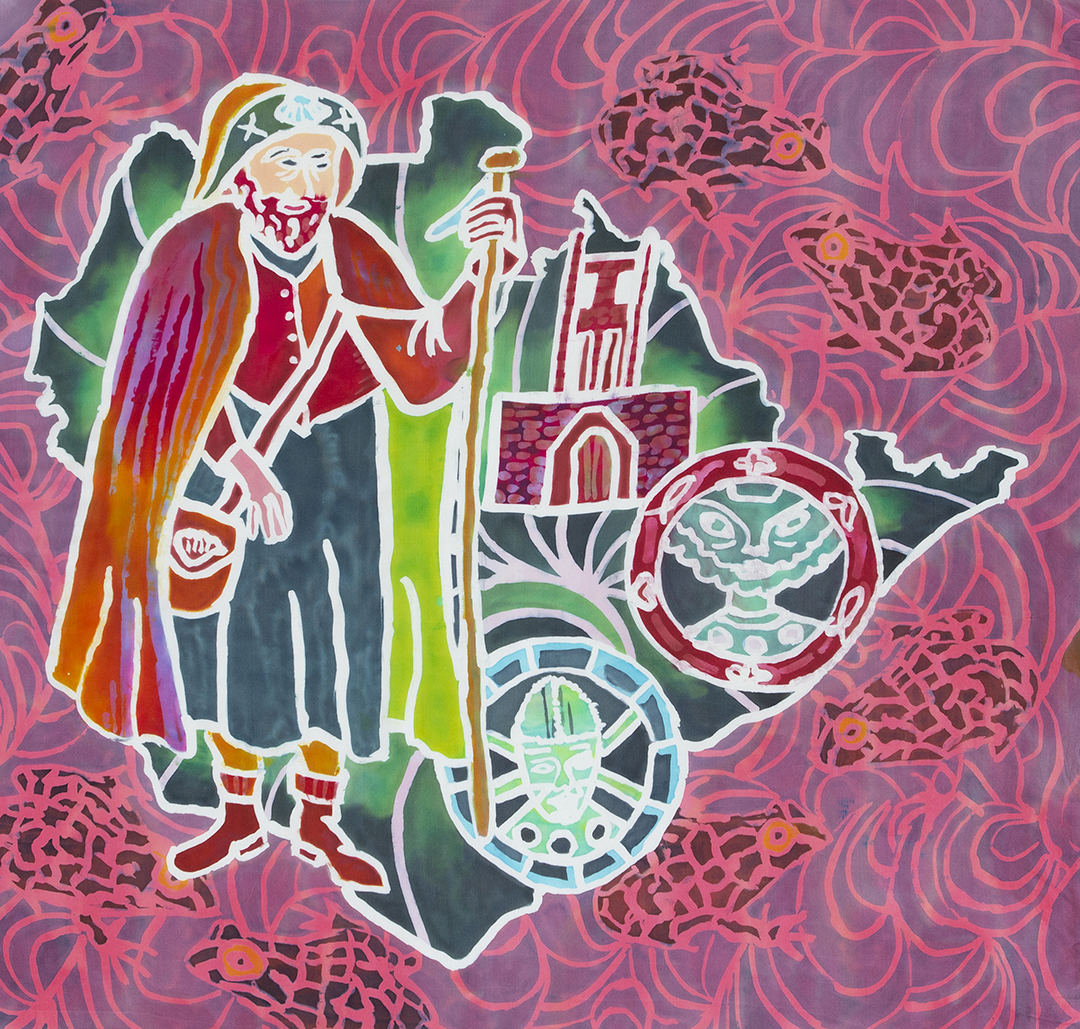 There were many routes taken by the medieval pilgrim on the way to Canterbury. The one that concerns our traveller from East Anglia leaving Brentwood to follow the high ground via North and South Ockendon and cross the Mardyke via Pilgrims Lane.
 After some sort of hospitality at St Clements Church in West Thurrock a ferry ride across the Thames to Kent and onwards.
Badges
Pilgrim badges became popular in the later medieval period they were cast in low quality bronze and sold not only at shrines but resting places along the route. They have been found in the mud of the Thames foreshore and one in the Mardyke.
Story writer/provider
Steve Green
Flag Designer
Steve Green
Painter(s)
Steve Green
Landscape Character Area
Mardyke