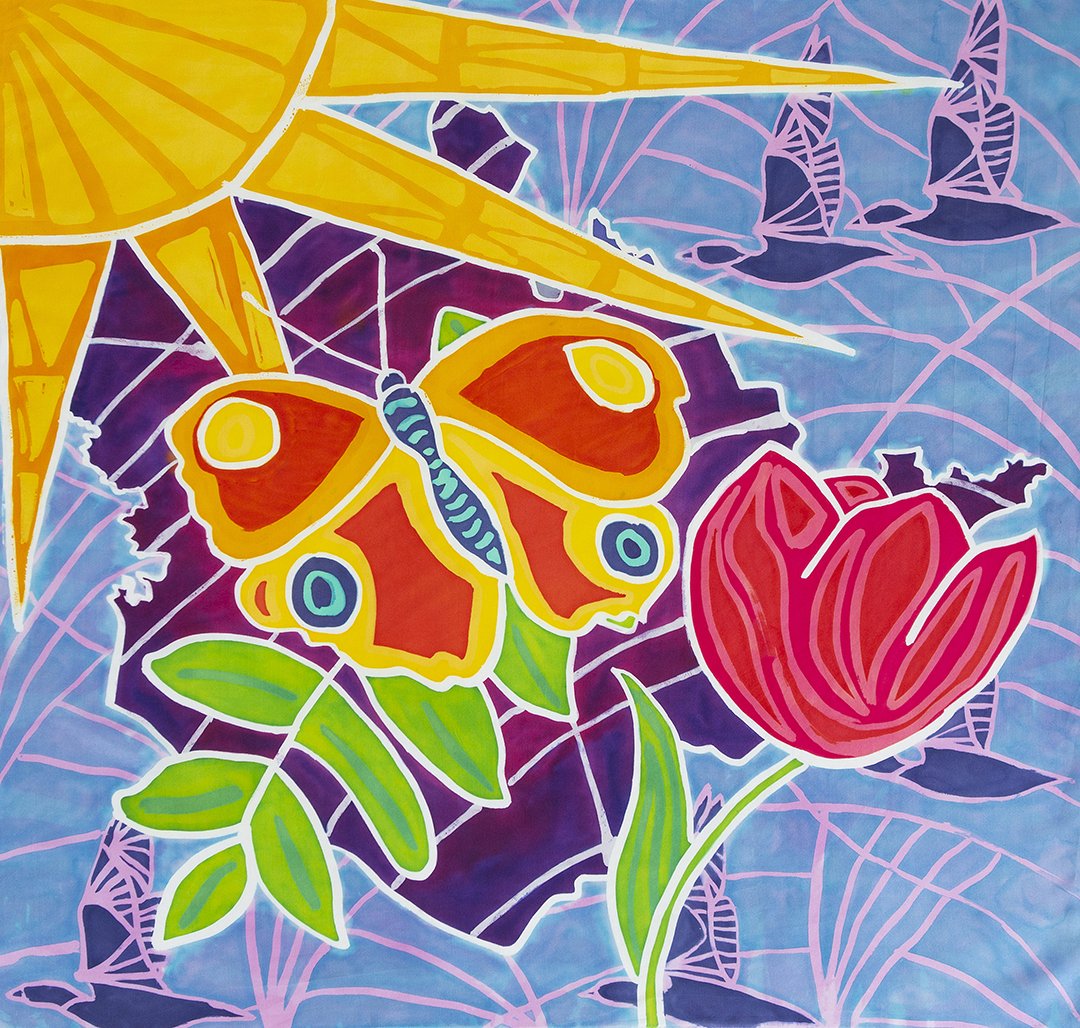 "Hey, I'm running late. Sorry."
My friend hangs up without even waiting for my reply.
"Wonderful, just wonderful" –I thought sarcastically. I was already in a gloomy mood since morning. Nothing was right. Kids took too long to dress for school, we were rushing and just made it seconds before the gate closed, I spilled coffee on my computer and car didn't want to start. I had piles of work papers and home bills on my table, nothing to mention of laundry mountains in every single corner of the house, dishes in a sink and toys all over the place. I was standing with dirty clothes in my hands when my friend called and asked me out. She said: "You just need a bit of fresh air and a cup of tea, and I know a perfect place for it."
So here I am. Sitting at Rainham Hall café with my cup of tea. Alone. Irritable, angry and fuming. Suddenly my eyes are blind for a moment with a beam of sun light. The beam is moving to my nose, tickling my cheeks and shining all around me. The breeze carries some unfamiliar aroma and I feel like, despite all my gloomy thoughts, I am smiling. Actually, I am realising that I have a very happy and wide smile on my sunny face. I look around. What a beautiful sight. Curves of the hill and hidden paths, bees buzzing around gorgeous flowers, fresh air filled with mixed flowery fragrance. I can spot a butterfly flying from flower to flower. I've never been really interested in flowers names but now I feel the urge to know, I can feel how I have picture in my mind already. Oh, I haven't been painting for ages. But now I feel like I can do it. I want to do it.
Enchanting place. Enchanting and inspiring.
"Not bad, is it?"
My friend came towards me with a smile.
"Sorry, I'm late."
"You just on time" I reply cheerfully. "You were right, it is a perfect place to be happy"
Story writer/provider
Irina Goncherenko
Flag Designer
Irina Goncherenko
Painter(s)
Irina Goncherenko
Landscape Character Area
Rainham, Aveley and Wenington