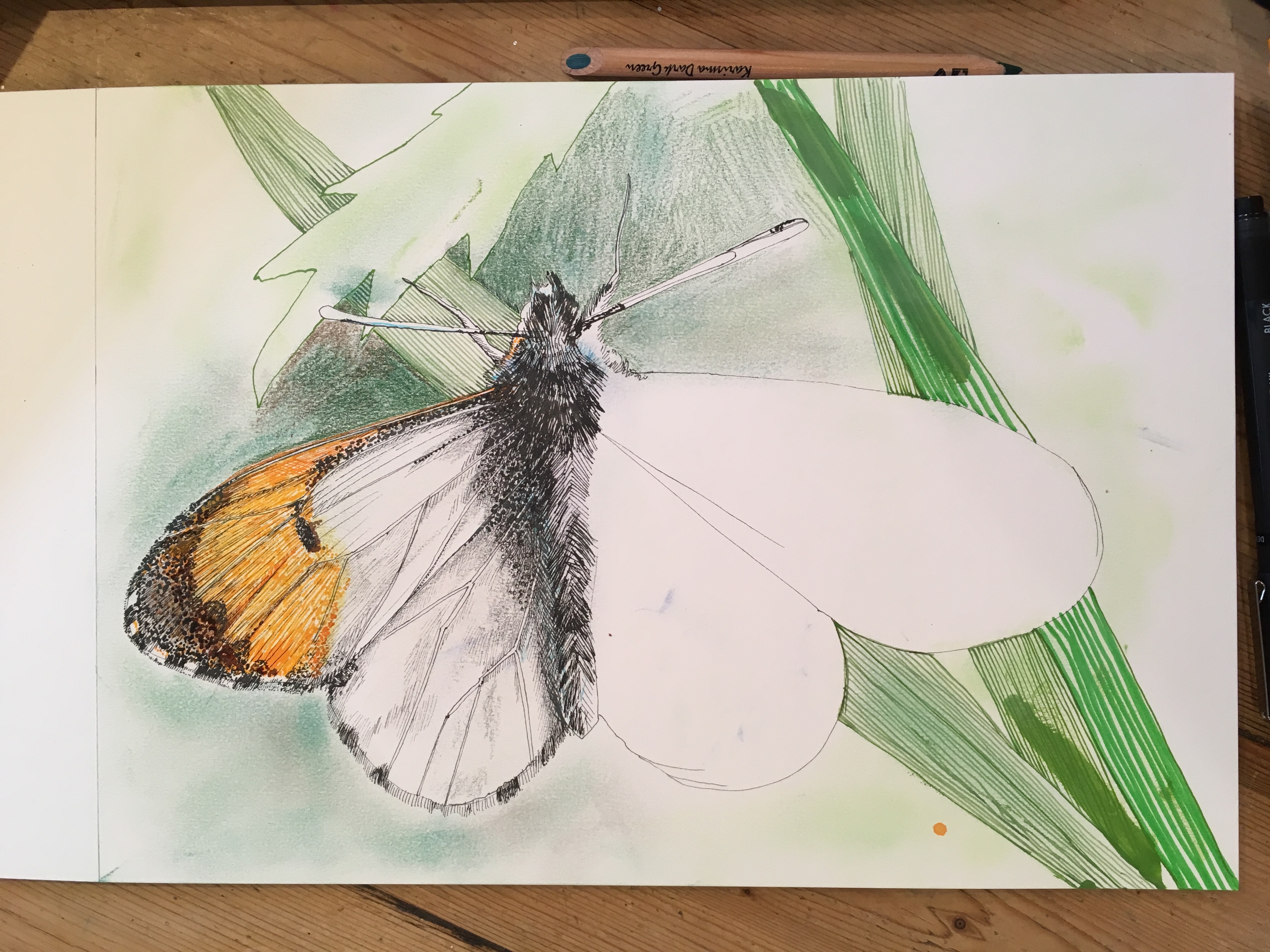 August 17 at 1:30 pm

-

4:00 pm
Drawing workshop – Chafford Gorges (change of location)
---
Drawing workshop – Chafford Gorges
Saturday 17th August, 1.30 – 4.00 p.m.
Meet: Beacon Centre, Drake Road, Chafford Hundred, Grays RM16 6RW
Please note a change of location for the Drawing Workshop on Saturday 17th August, 1.30 – 4.00 p.m.
Due to a risk of wet weather and slippy pathways underfoot, we have moved the drawing location to Chafford Gorges Nature Park, and will have the use of a room at the Beacon Centre, All Saints Church, Drake Road, as a base and in case of rain.
Therefore, please meet at 1.30 p.m. in the café area of the Beacon Centre, Drake Road, Chafford Hundred, Grays RM16 6RW.  There is a car park outside the Beacon Centre and it is within walking distance of Chafford Hundred railway station.
Chafford Gorges nature park offers 200 acres of green space for wildlife and people of Chafford Hundred. We will make our way down the gorges to be inspired by the wildlife, history and geology of the site.
If you have any questions or need to contact us on the day, please call Jo on 07966 431467.
The drawing workshops are led by professional artist Jo Beal, who will provide top tips and techniques to help you reflect on and capture your experience of the locations and your personal connection to the landscape. No previous drawing experience is necessary.
These free workshops aim to inspire memories and stories about your connection to the Land of the Fanns landscape.
For more Land of the Fanns Events, including more drawing workshops click here.
Land of the Fanns 100 Stories
This drawing workshop is part of the Land of the Fanns 100 Stories Community Mapping project. Kinetika is a Purfleet based arts organisation and we are working with Land of the Fanns to deliver a Community Mapping project. We are inviting local people and communities to identify and celebrate 100 Stories gathered in response to the different Landscape Character Areas within the Land of the Fanns area.
The summer holidays are perfect for spending time outside with friends and family, why not tell us your stories of the places you visit? Send us your top story from one of your favourite places in your local area.
Click here for a map of the Land of the Fanns and sites to explore, plus downloadable guidelines for story themes and a Story Form to write your story on.