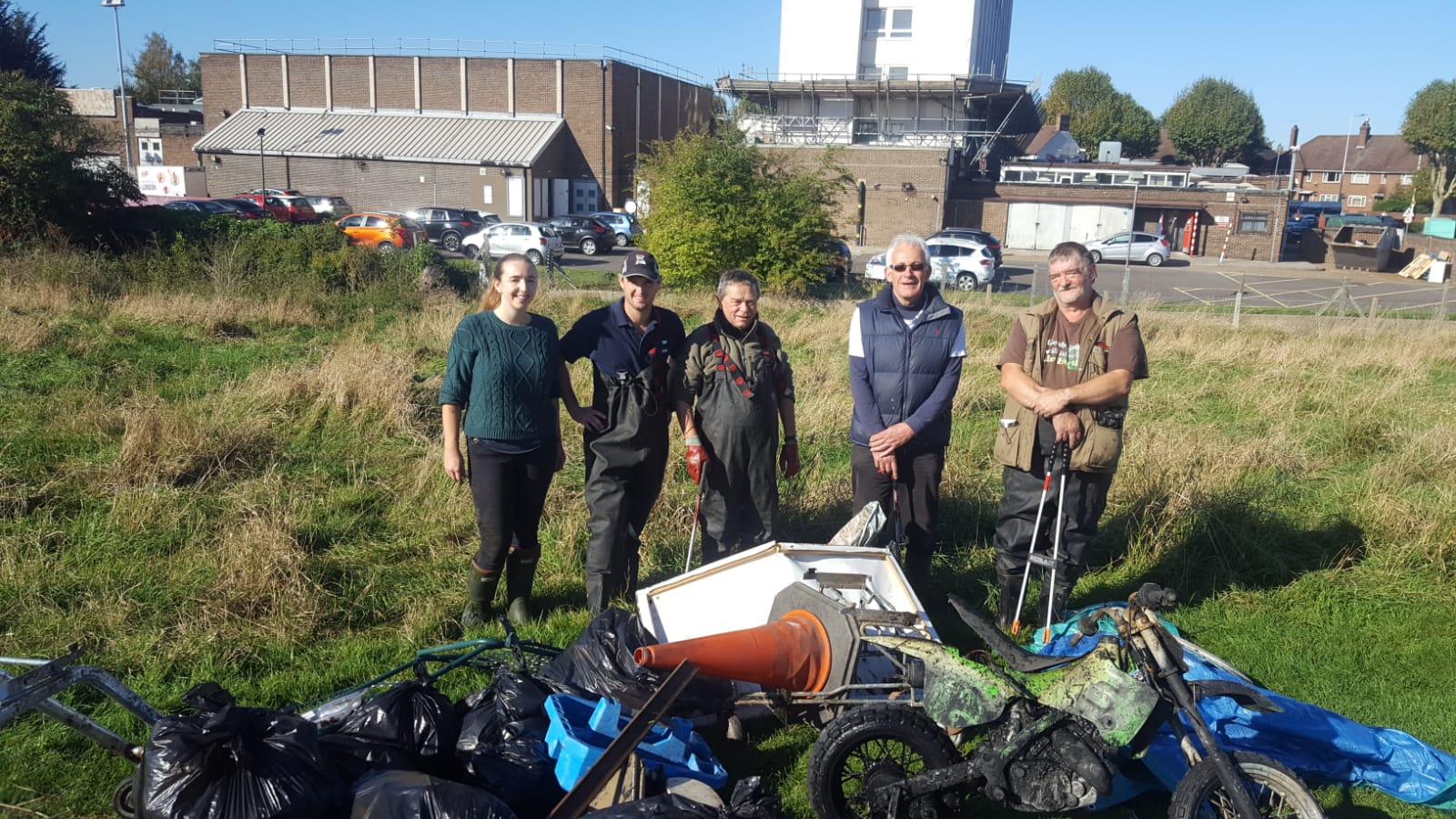 11th May 2019 at 10:00 am

-

3:00 pm
Leading a Waterway Event Training
---
If you love your local waterways and want to join with other people to make them even better, sign up for our 2-day accredited training.
Thames21 are committed to enabling communities to care for their local waterway. As part of our project with Land of the Fanns to enhance the River Rom and River Ingrebourne we are providing fully funded training to local residents and other people who are keen to gain the practical skills and confidence to be River Keepers in their own area.
This course only takes place at Millennium Centre, Dagenham, RM7 0SS on Saturday 11th and Saturday 18th May.
Attending both Day 1 and Day 2 is required for the accreditation which will enable you to lead events under Thames21's Public Liability Insurance.
There is no obligation to run events once you have taken this course. Many people take it simply for the learning experience. But others do go on to lead their own events with our support. Our trainees have been involved in some exciting projects over the years!
Leading a Clean Up is much more than picking up litter.
On Day 1 – Saturday 11th May
you will build the knowledge, confidence and skills to lead safe, effective and fun waterway improvement events. You will learn to look out for what tasks a group of volunteers can do which will really make a difference.
By the end of Day 1, you will be able to plan your own event and show that you can select an appropriate site, spot hazards, ensure health and safety, organise tasks and equipment and publicise your event.
On Day 2 – Saturday 18th May
we will look at leadership responsibilities and focus on how to deliver a welcome/health and safety briefing. We will also cover promoting your event and talk about how to motivate individuals to come together and achieve common goals as a group.
By the end of Day 2, you will understand what it takes to support and lead a clean-up event.  
The course involves both in-class and outdoors, site-specific learning.
You will be provided with a workbook and other materials that will support your learning.
Please contact Poppy on poppy.flint@thames21.org.uk or follow this link for more information about the course.
Please note places are limited and allocated on a first come, first served basis. Booking is essential.