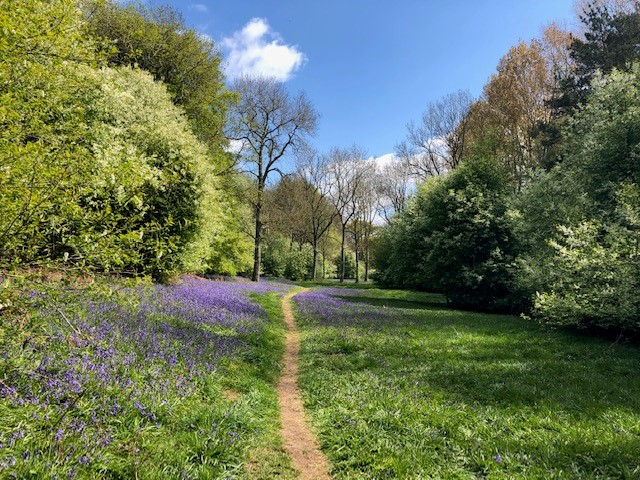 60 second guide to protecting greenspace
Why is there a need to protect greenspaces?
There is significant pressure on public spaces. Locality's Report 'The Great British Sell Off' shows that the UK is losing over 4,000 publicly owned buildings and spaces every year. 
With increased pressure on council budgets, green spaces can be viewed as too expensive to run, despite their recognised health and social benefits. 
Health and wellbeing
Fields in Trust's report Revaluing Parks and Green Spaces demonstrates that across the UK parks and green spaces provide people with over £34 billion of health and wellbeing benefits, including improved life satisfaction, general health and happiness and reduced anxiety.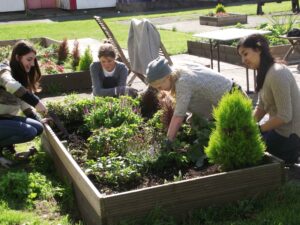 Some greenspaces and parks are falling into disrepair, opening up the possibility of their use for housing development.
Not all councils are able to adopt a strategic approach and there can be a resource challenge that focuses on immediate budgets and revenue potential, rather than long-term investment and benefits. 
Furthermore, some planning departments are stretched and a proportion have outsourced, making it more difficult for councils to work with communities on these issues.
What to do if your local park is falling into disrepair or is at risk of being developed
Get organised 
Set up a group – talk to other residents who share your concerns. If a group does not exist, think about setting one up. Find advice here: https://mycommunity.org.uk/take-action/getting-started/step-by-step/
The National Federation of Parks and Green Spaces is the umbrella body for Friends Groups of public green spaces. Advice and support can be found on their website.
A good example of a community working together with the Council is Bedfords Park, where the Friends Group has taken some ownership of the management and running of the Park.
Once you have a collective voice, you can start talking to other groups and your local council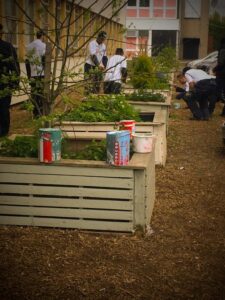 Contact your local umbrella group Council for Voluntary Service (CVS), as they might have a seat round the table with the council. Contact London Plus for a list. 
Talk to other organisations that share your concerns, such as charities and local Amenity Societies, e.g. Essex Wildlife Trust, Thames21, Thames Chase Trust, Essex Gardens Trust, Havering Wildlife Project, the Canal and River Trust, The Gardens Trust, The Georgian Group, Council for British Archaeology or the Twentieth Century Society. 
Powers
Localism Act
The Localism Act introduced instruments to protect community land – including the promotion of Community Asset Transfer by local authorities and public bodies and introducing legislation to create Assets of Community Value and the Community Right to Bid. More information can be found here:
https://mycommunity.org.uk/resources/understanding-the-community-right-to-bid/
Local plans
All councils must develop a Local Plan which sets out local planning policies and identifies how land is used, determining what will be built where.
Local Green Space Designation is a mechanism for providing special protection against development for green areas that are of particular importance to local communities. Once an area has been designated, it is subject to the same strong development restrictions as Green Belt, ruling out new development except in special circumstances.
Contact your local planning authority or get involved in neighbourhood planning.
The Open Space Society offers guidance on how communities can make a case for getting a local green space designated.
Neighbourhood Plans
Under the National Planning Policy Framework (NPPF), neighbourhood plans can designate greenspaces, which are of particular importance to the local community. https://locality.org.uk/services-tools/neighbourhood-planning/
Deed of Dedication
Fields in Trust works in partnership with landowners to protect land through a Deed of Dedication, which is a binding legal commitment with the landowner, which allows it to be protected in perpetuity for current and future generations. Examples of parks in London that have been protected by Deeds of Dedication include Dulwich Park and Peckham Rye Park in Southwark, Charlton Park in Greenwich and Wandle Park in Croydon. 
Legal Covenants
The law allows, in some instances, for 'restrictive' and 'positive' covenants to be created to govern what can happen to registered land. Start your search at the Land Registry website.
Set up a nature reserve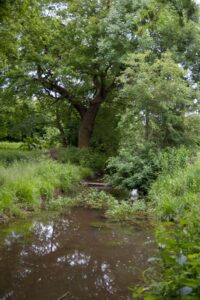 A nature reserve is an area of land that is protected in order to keep the plants and species safe that live there. Cranham Brickfields Local Nature Reserve is owned and managed by Havering Council.
Greenspace Standards
Accessibility
Natural England has produced a toolkit, Accessible Natural Green Space Standards in Towns and Cities: A Review and Toolkit for their Implementation, which provides councils with a guide as to what constitutes accessible green space, including the size of green space as well as the distance from homes. It recommends a minimum of one hectare of statutory local nature reserves per thousand people.
Visit here for a copy of the full report on protecting greenspaces commissioned by Land of the Fanns.