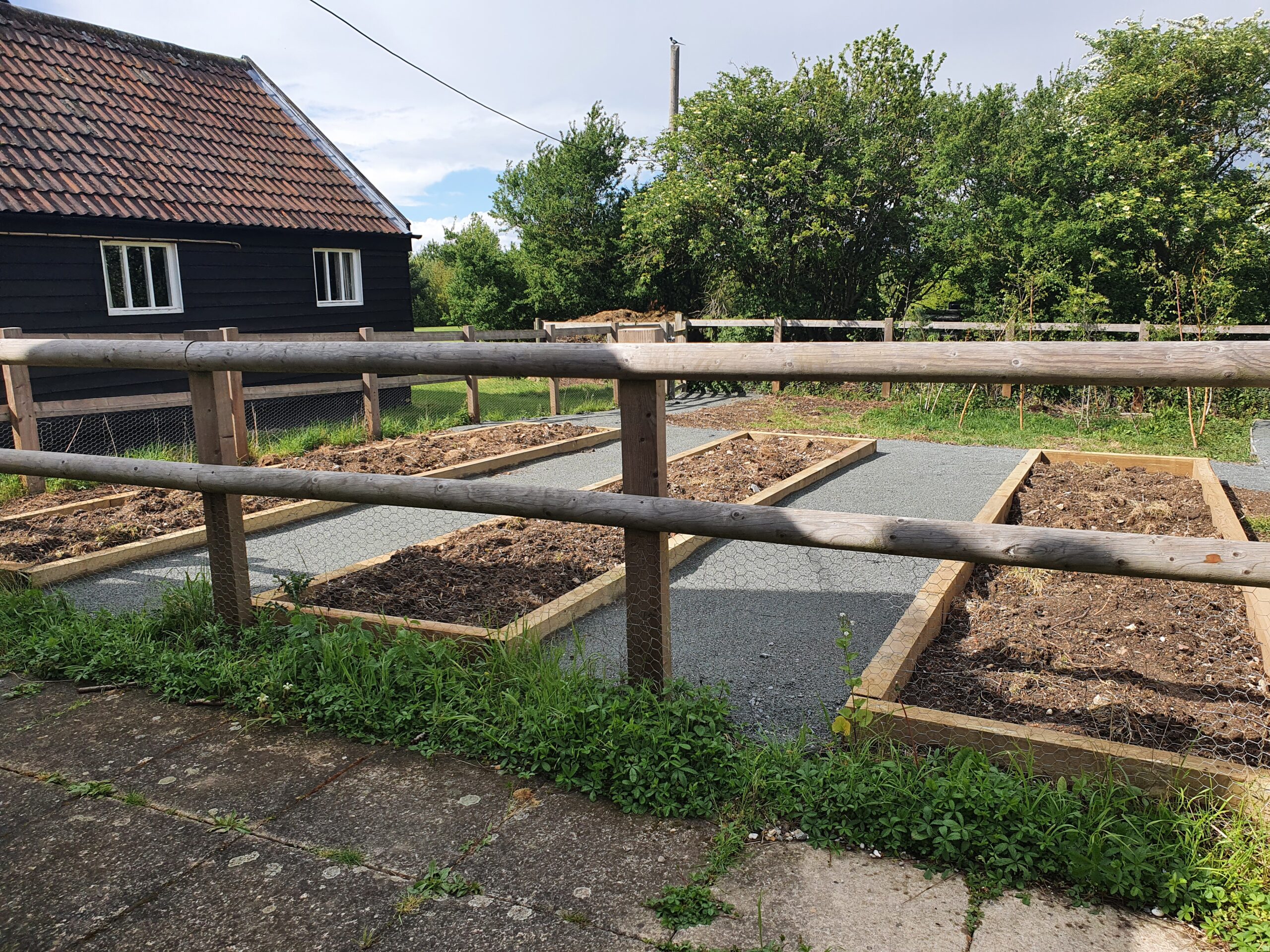 Community Tree Nursery: June 2020
Spring has well and truly arrived at Thames Chase Trust and in the Community Tree Nursery, with sunshine, pollen and fresh green growth sweeping through and blowing off the cobwebs of winter. There has been an obvious touch of sadness this spring however, with the Visitor Centre empty and most of our amazing volunteer groups unable to meet up (quite sensibly though!).
That doesn't mean that spring has stopped in the Community Tree Nursery, there is still plenty of work to be getting on with. I have been lucky enough to still come into work these past few months, as I am able to isolate in the tree nursery and maintain social distancing with members of the public. As well as the general weeding and watering that the tree nursery requires, there have been some more interesting developments of late as well. As you may have seen on our social media, we've had a new footpath installed throughout the Community Tree Nursery! Hugh Pearls (Land Drainage) Ltd have been working hard to remove the layer of top soil, install the new footpath and create the base layer of three new raised beds as well! Thank you so much to Peter and Pete, who carefully socially distanced whilst working in a relatively confined space.
For the immediate future I am now working on tidying up the tree nursery, utilising some of the new found space we have. The top layer of the new raised beds has also been constructed, so we can get ready to plant in autumn and winter this year. It's hard work, but the sunshine and birdsong certainly raises my spirits to the task. And I know that at some point this lockdown will end, we have already started having some volunteers meet back in the tree nursery, but more on that next time.
The Community Tree Nursery project is in partnership with Thames Chase Trust and the Land of the Fanns Partnership Scheme which has been part funded by the National Lottery Heritage Fund.
If in the future you would like to get involved in the Community Tree Nursery regeneration, located at Thames Chase Forest Centre, then we would love to have you! For more information please contact me at alex.hewitt@thameschase.org.uk
For more information about the Community Tree Nursery please visit: http://www.thameschase.org.uk/visitor-centres/the-forest-centre/community-tree-nursery