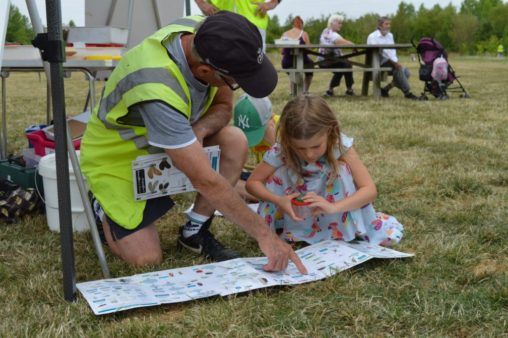 BioBlitz – Help find and record the amazing creatures all around us
Budding naturalists can discover the amazing variety of wildlife living in your local area at a free BioBlitz day at Thames Chase Forest Centre on Sunday 21 July 2019. From 10am until 3pm, with the Land of the Fanns and Thames Chase Trust, as part of the Mayor of London's National Park City Festival.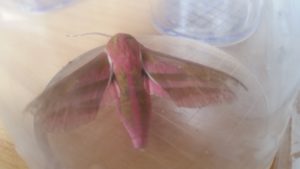 From creepy-crawlies and woodland beetles to glorious bees, butterflies and other summer pollinators, the 2019 BioBlitz is a great chance for the whole family to get hands-on in the quest to support biodiversity across the Thames Chase Community Forest. The event is free to attend, with no pre-booking necessary.
What is a BioBlitz?
A BioBlitz is an outdoor, family event where members of the public and expert naturalists work together to do a quick and intensive survey of as many different species of plant, birds, mammals and insects and everything else, as possible. Everything that is found is recorded and findings fed into a national database. As well as recording important wildlife findings, the BioBlitz is about introducing and engaging people who would not usually have the opportunity to take part in this type of activity.
With identification hotspots across the Broadfields site (managed by Forestry England) – home of the Thames Chase Forest Centre – this year's event will add to the rich data from 2018 to build up a better picture of the wildlife that calls this place home.
At last year's event hundreds of budding citizen scientists found and identified 98 species of butterflies, bees, beetles, bugs, moths, crickets, flies, dragonflies, spiders and river critters. In 2019, we need your help to reach three figures!
"It was fantastic getting the kids involved in nature. Catching the bugs and butterflies.
Helpers were very knowledgeable"
Visitor, BioBlitz 2018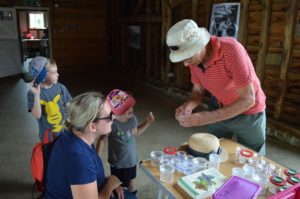 The Land of the Fanns is working in partnership with a number of local wildlife and environmental partners to capture the rich natural and cultural heritage of the local landscape. This includes providing training to local volunteers to monitor riverfly, water vole and dragonfly on river restoration projects and monitor reptiles, amphibians and bumblebee on habitat improvement projects.
Aisling Woodhead, Environment Engagement Officer for Land of the Fanns said, "A BioBlitz is a brilliant way to discover and connect with outdoor spaces whilst learning how to survey, identify and record important wildlife findings."
The Mayor of London, Sadiq Khan, said: "Our National Park City Festival shows just how important it is to protect our environment, including our wildlife, and reconnects Londoners with the outdoors with lots of free events for everyone to enjoy across London's beautiful green spaces, rooftops and waterways. After recent UN reports revealed that nature and biodiversity is being lost at an unprecedented rate, I am committed to helping make London the world's first National Park City and protecting our green and blue spaces and wildlife."
Follow updates about the event on social media via the hashtag #TCBioBlitz, including pictures of the different animals spotted on the day.