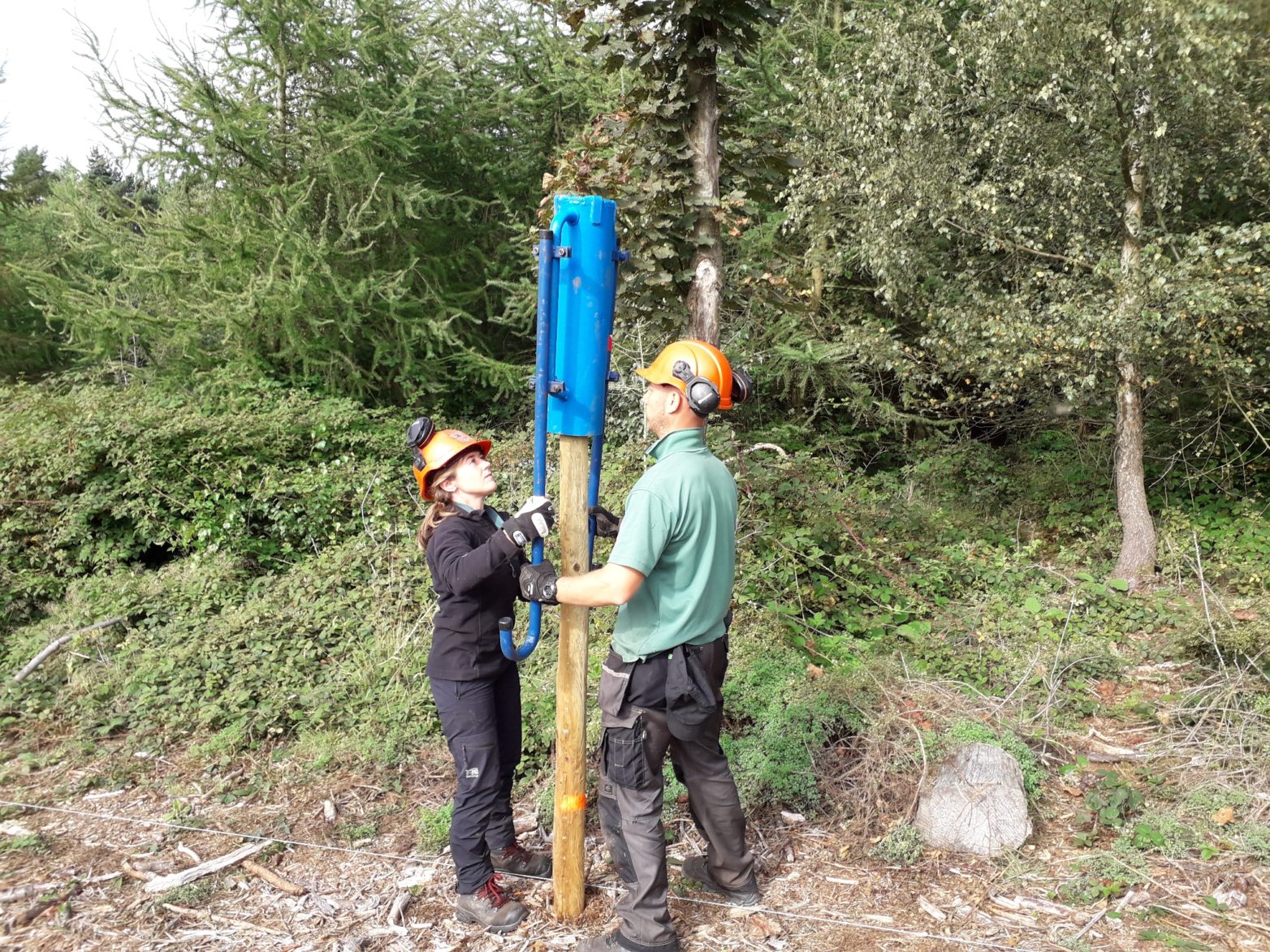 Forest Craftsperson Apprentice Update
Throughout the spring and summer months, it has been amazing to see how much the trees and plants grow in such a short amount of time, and the differing environments coming back to life once the warmer weather starts. Seeing the increase in plant and wildlife, with a beautiful array of flowers and brightly coloured insects through the cyclic creation of new habitats, has been a real joy to see.
Mitchell Jacobs, Forest Craftsperson Apprentice 
Since the last update in May, I have been very busy throughout the summer with a variety of forestry tasks, mainly focused on habitat management of the Thames Chase sites. One part of the habitat management work over the summer has been to fell dying or dead trees, and in this state, their structural integrity is compromised, and as such pose a risk of falling. It is therefore important to bring them down in a safe, controlled manor, especially when they are close to pathways or roads. I was fortunate enough to go to Wendover Woods over a number of weeks, and work with the more experienced craftspeople, who helped improve my practical chainsaw skills and an ability of being able 'to read' a tree, by looking at its current state; the direction of lean, any rot or fungus present, where the weight of the tree is and where it is easiest or safest to fell. This initial assessment is crucial in the felling techniques to be used, and allows a plan to be set out as to how best to take the tree down. Those few weeks have been invaluable in my development and confidence, to tackle trees in a variety of situations, which I have since employed on the Thames Chase site.

Towards the end of the summer I had another two courses as part of my apprenticeship program. The first was for tariffing, which is [essentially] the process of calculating the amount of timber in a stand/block of trees. The process involves taking measurements from a set number of plots, which need to contain at least seven trees within them, and taking measurements of the tree girths and their top heights. Taking the data from all of the plots and dividing by them number of trees sampled, to get an average size, will give an estimation of the volume of timber present. Knowing the total volume of wood in a block is needed when looking to sell the timber, but is also useful to gauge how well a stand of trees are growing over their lifetime.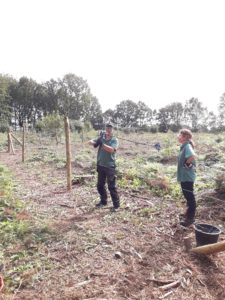 The second course I attended was learning how to construct high tension wire post fencing, with netting on the exterior, which are used in combination to provide a sturdy/stable barrier to help protect newly planted plots of trees from being eaten/fed on by animals. The useful part of the course was that we were actually constructing a fence which was going to be used in the future. It was very satisfying that over the three days of learning and constructing, we were able to see the whole process, going from being bare land, to a fully functioning, stable fenced boundary after the three days. This made all of the hard work digging, post driving, nailing and sawing well worth it!
Mitchell Jacobs, Forest Craftsperson Apprentice, Forestry England