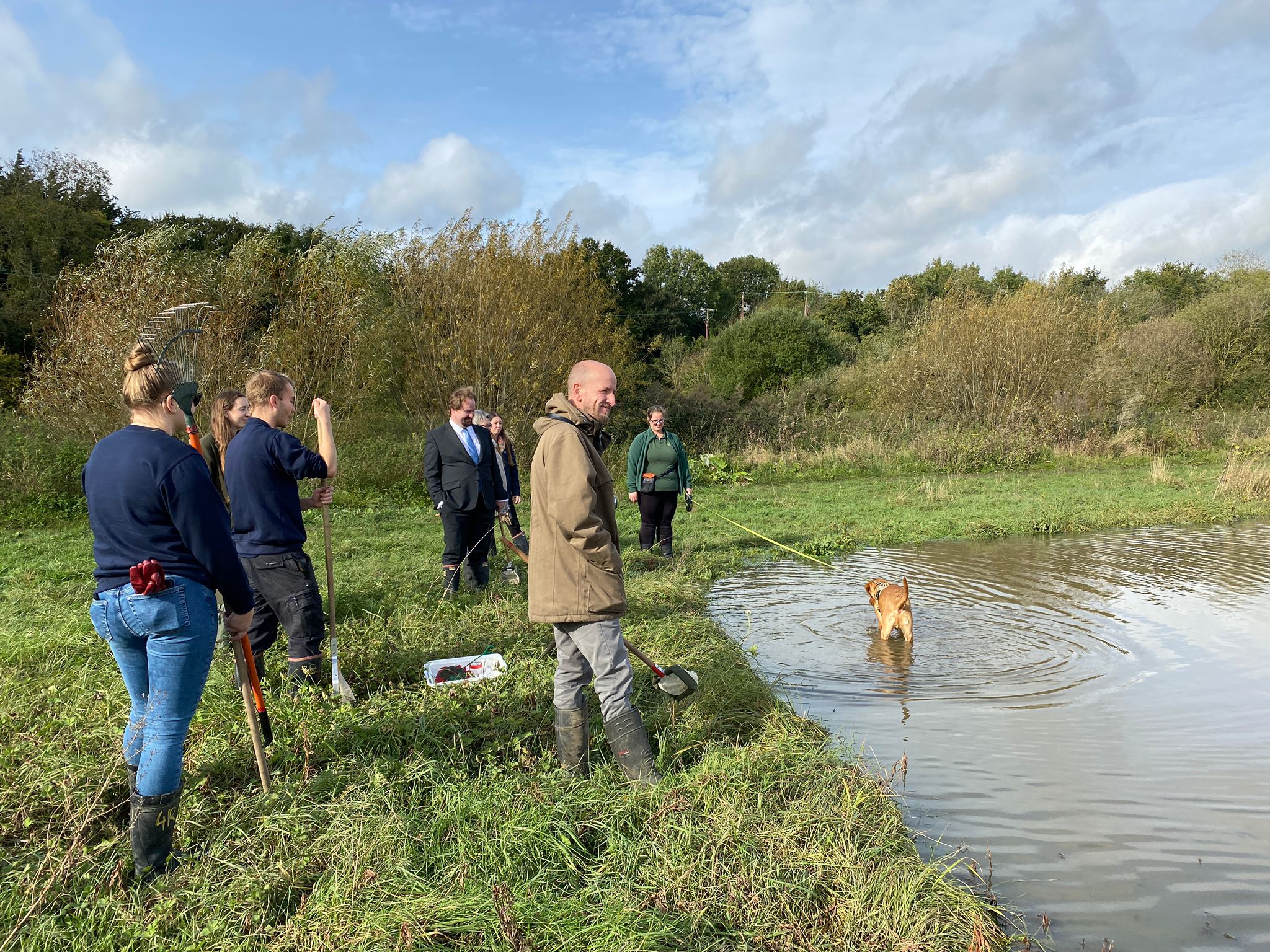 Mardyke Valley Habitat Creation and Restoration Celebration Event
On the 26 October 2021, Thames21 and the Land of the Fanns organized a celebration of the completion of the Mardyke Valley Habitat Creation and Restoration Project. This was an opportunity for the local community, partners and local council members to visit the completed works at Davy Down Riverside Park and celebrate the completion of the project. But, we did much more than that… In addition to the proposed site walk, the group re-planted the marginal area of the pond, seeded some water edge flowers. And the bonus at the end was to remove a patch of floating pennywort from the pre-exiting pond by the wooden bridge walk.
With the feel of a breezy early autumn, we made a start to the event at 1pm, where we had a marquee up and a table with maps and information for participants. Many good conversations took place there, under the marquee. Including the insights of two local residents that have known the location for many years.
We geared everyone up with wellies and gloves, grabbed out tools, and after a warm welcome from Aisling Woodhead from Land of the Fanns, we all moved towards the footpath to see the work completed.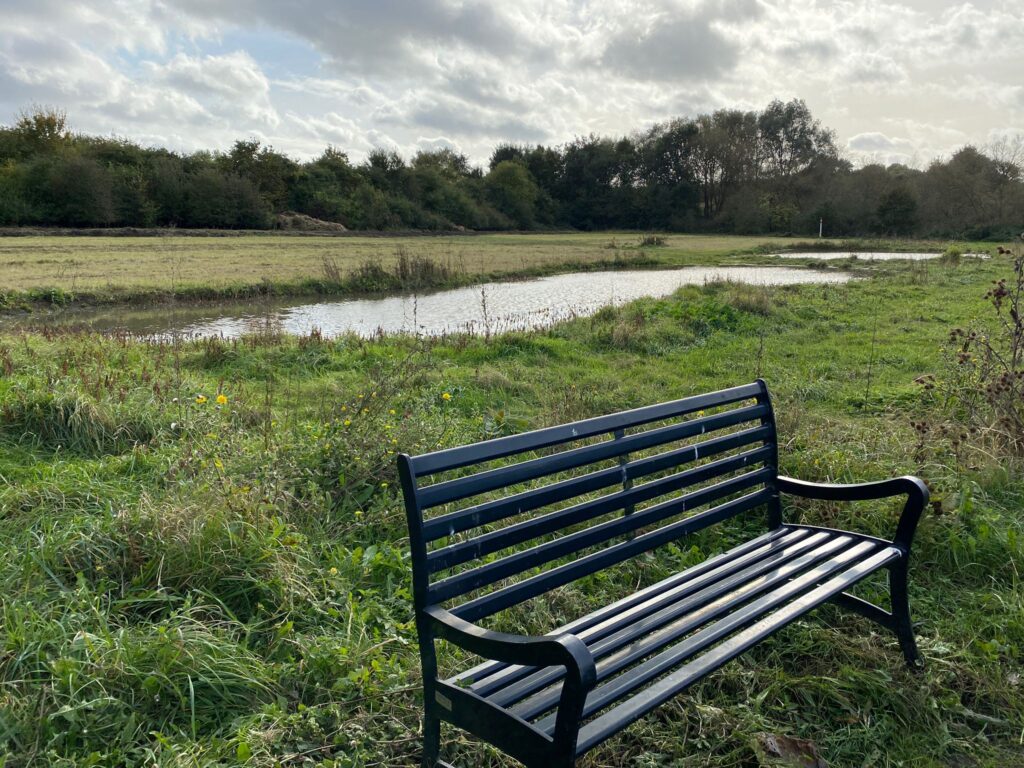 We counted with the important participation of The Land Trust, Essex Wild Life Trust, Thurrock Deputy Mayor Councillor James Halden and local residents.
During the event, we walked together and stopped by the two large wetland scrapes to begin with. It was great to see them filling up with rain and surface water. A little frog jumped in and swam into the wetlands while we talked about wetlands and their role as the most diverse and productive ecosystems on the planet.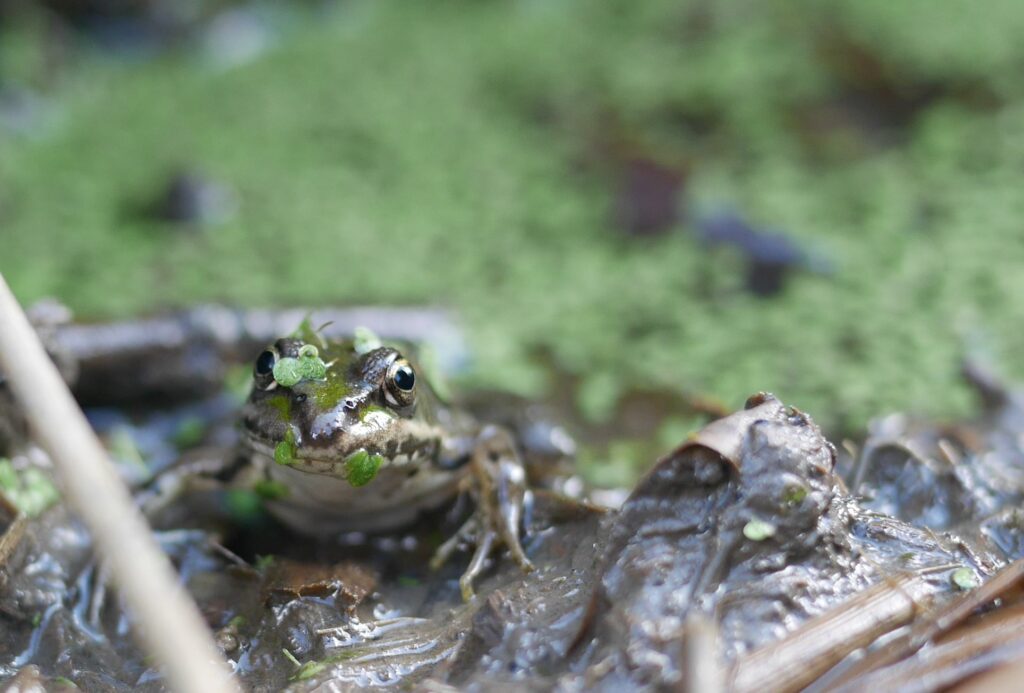 Stop two of our site tour was by the two ponds across the river, where the new extended knee rail fence is, they are there with the aim of improving habitats.
When we got to the third stop, everyone was keen to get moving and started digging for the reeds that were sourced locally and saved before excavation to be re-planted.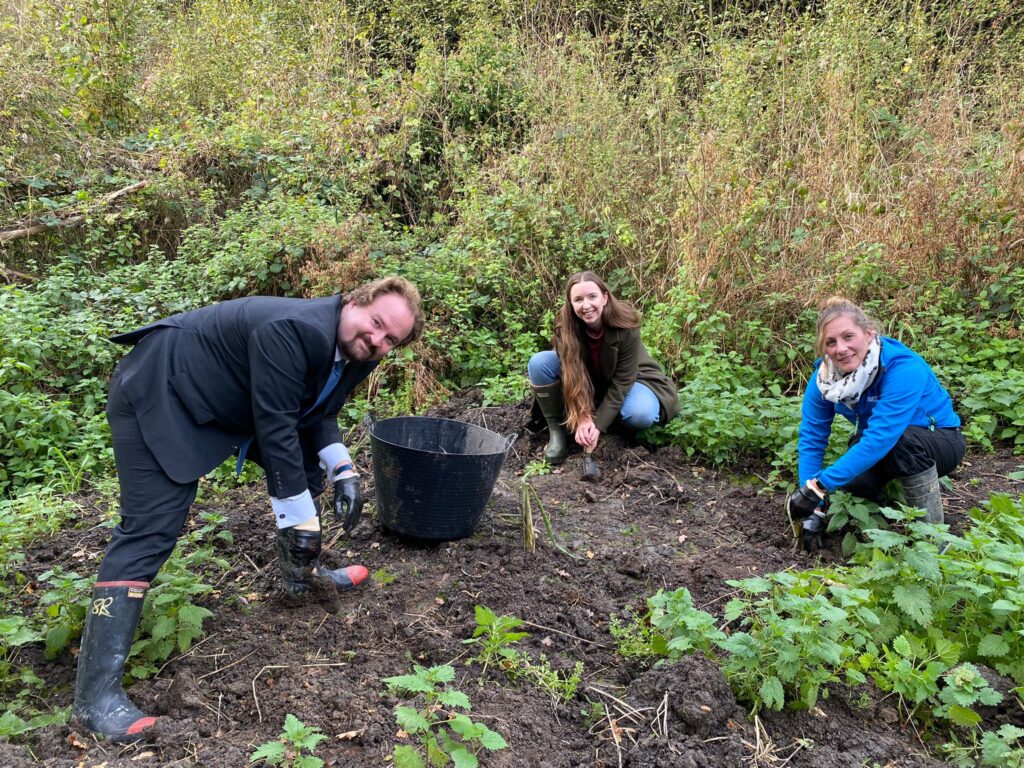 The last stop was by the new improved footpath.
"I think it is really nice the site is being cared for now, in the past there was a lot of work done on it, and then nothing seemed to happen. But it is such a beautiful path, I know I can walk all the way around South Ockendon along a really good path and I can walk in the woods, and if I want I can walk along the river Mardyke, do longs and short walks. These areas can be quite marshy, so the new footpath is great. When I am crossing these paths I can see kingfishers and woodpeckers, insects and butterflies.", said Leslie- local resident from South Ockendon.
To know more about the project please contact us, or follow this link: https://www.thames21.org.uk/improving-rivers/mardyke-valley/
Carolina Pinto, Thames 21