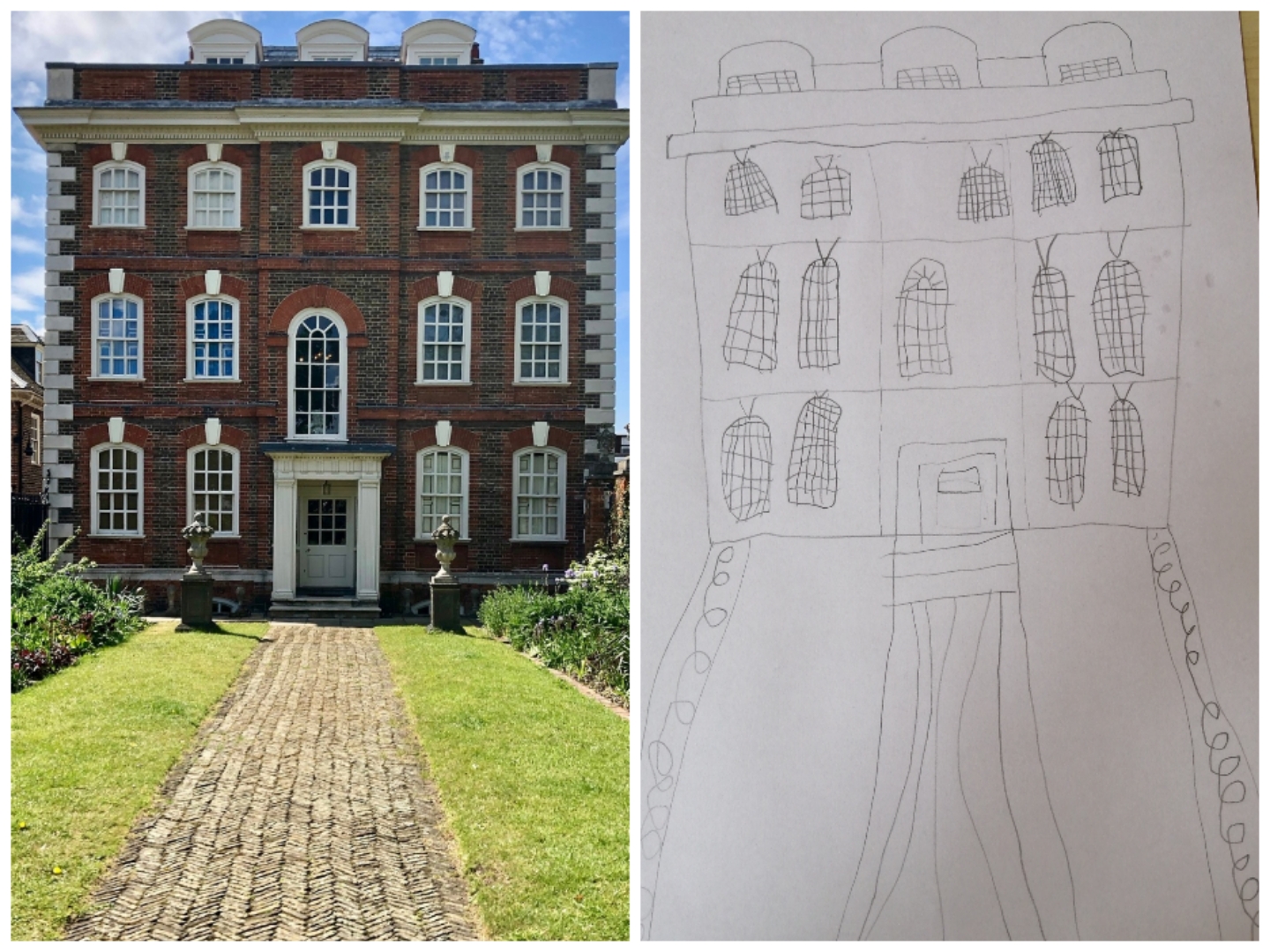 Model Competition Winners
Congratulations to the the winners of the Land of the Fanns Model Building Competition and thank you to everyone who entered!
We were looking for models of a local place in the Land of the Fanns area that is special such as a favourite building, landscape or hidden gem. The models could be built from anything found in your home, building blocks, paper, crafts, recycling etc.
The Winners:
My View of Rainham Hall by Abigail, aged 7, was the winner of our Model Competition.  Abigail made a model of the back of Rainham Hall, looking in from the gardens because she love the gardens.  She made the model from junk materials – a cereal box, paper and craft bits she had at home.  Congratulations Abigail.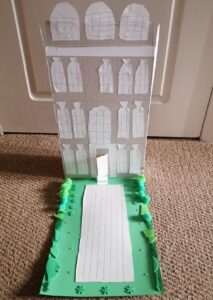 Second place went to 4 year old Freddie and is of Ingrebourne Stream. It was a walk the family took every day during lock down. Playing pooh sticks, building forts and throwing stones into the stream.  Beautiful memories Freddie, hope you continue to enjoy your walks by the stream.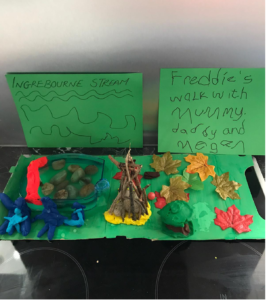 And our third place went to Teddy, age 3 who recreated the covid the cobra stone trail at Hylands Park.  The trail was started during lockdown last year by local people for anyone who wanted to decorate a stone and lay it in the trail. It has become extremely popular and the council are now going to make it a permanent feature in the park.  Great news!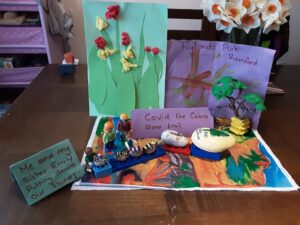 Congratulations to all our winners and thanks to everyone who took part.
Keep an eye out for our next competition… coming soon!