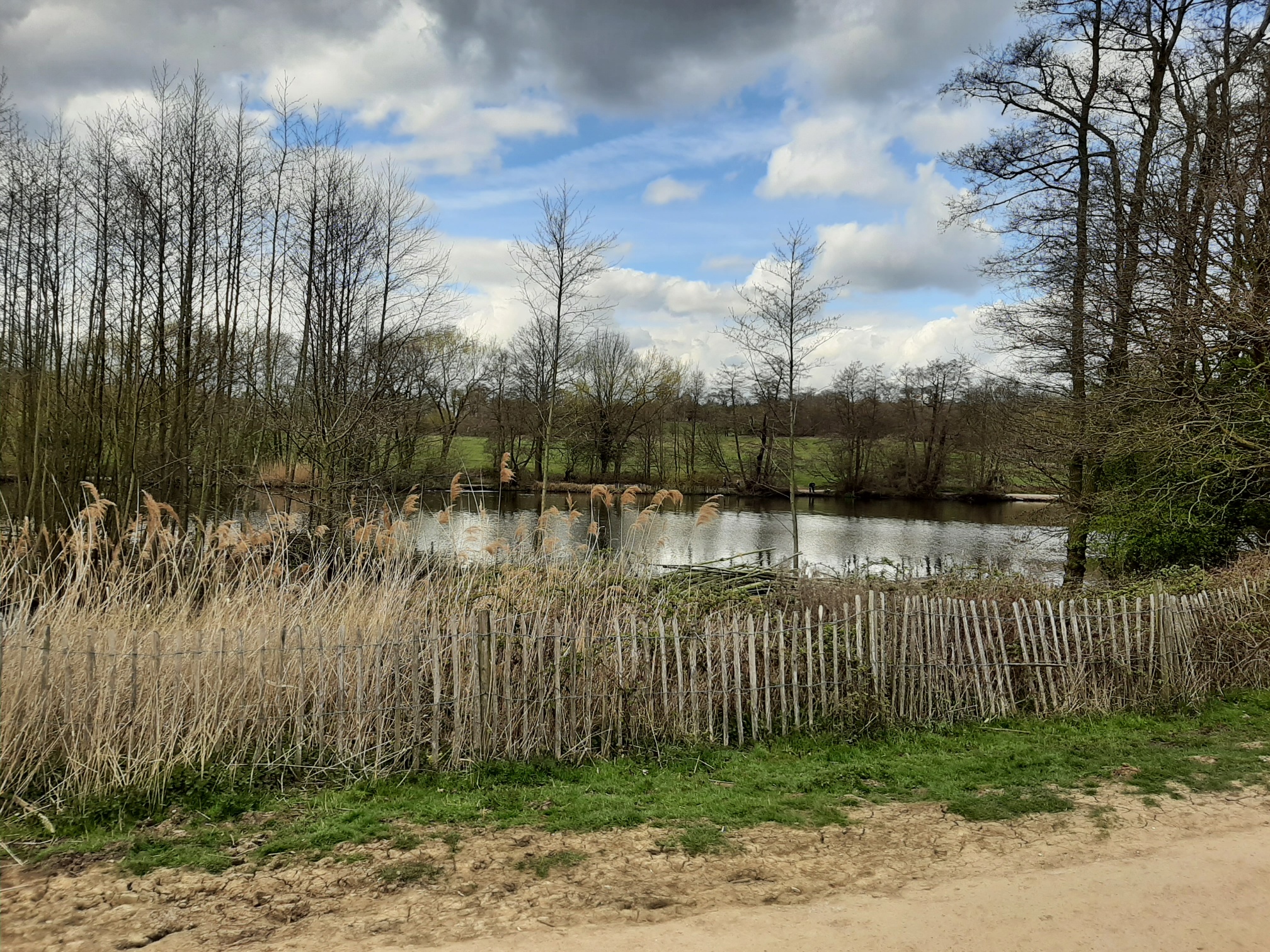 Opening up the lake at Weald Country Park
Over many years the perimeter of the main/top lake had become overgrown with too many trees, and the vegetation had become quite dense and tangled. The only gaps along the lake front were the existing fishing swims.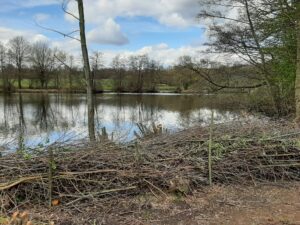 Our project therefore was to open up the vista of the main lake at Weald Park from the higher vantage points while also improving the overall lake environment for the benefit of the wildlife and the public.
Unfortunately the lockdowns prevented work being undertaken when ideally it should have been, and we then had to be mindful of coming into the bird nesting season for both ground and tree nesting birds. In addition other park jobs had to be fitted in (some as a priority over project work).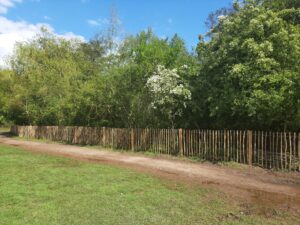 To date we have mainly concentrated on the two conservation areas on the South and North sides of the lake by:
Thinning out and coppicing the trees on the South side where the main views down to the lake can be had
Constructing dead hedges from the trunks and brash to block desired lines leading to the lake edge (for the benefit of nesting birds to give them more security, and for other lakeside mammals to create homes in)
Repairing the fencing around the South conservation area
Taking out some of the trees that were overhanging the lake
Installing a whole new chestnut paling fence around the North side conservation area
Coppicing trees in the North conservation area to allow for strong regrowth
Repaired fencing at the East end of the lake
Installing 5 new secure Life rings around the lake
Once the nesting season is over in August we will commence with amongst other things:
more thinning out work
desilting of the culverts and channels that feed into and out of the main lake
build existing tree work into an annual programme going forward to coppice where required
Clear more trees that overhang the lake at an angle that could damage pathways and the lake edge if they became uprooted.
Reinstating bank edges where erosion has taken place
All of the volunteers (we have three on Wednesday's now, and up to seven or eight on a Friday) have loved working on the project (as by and large we prefer project driven tasks), as it's something you can see developing especially when a good number of you can spend the best part of a day on a particular aspect.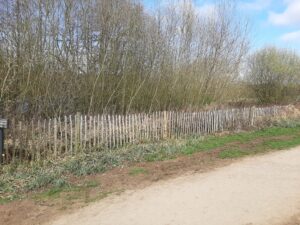 It will be great to get back on it again, as it is something that will hopefully give the public some benefit and enjoyment as views of the lake and its inhabitants become more visible throughout the seasons.
Dave Sweet
Volunteer at Weald Country Park