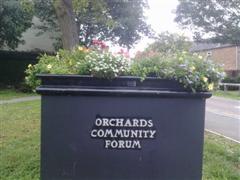 Orchards Community Forum and Friends of Elm Road Open Space
Like many organisations, Orchards Community Forum in Grays had to suspend all activities during lockdown. As secretary, I found it incredibly frustrating – the Forum had only been resurrected less than 18 months earlier. Getting involved in vital community activities because of the pandemic inevitably meant putting a hold on our plans. What could I do in the meantime, to develop my skills in readiness for when things returned? I had been spending a lot of time online (as you do!) – family catch-ups, meetings, online tours, virtual talks – you name it. Then I read in the Thurrock CVS e-newsletter that Land of the Fanns were running some online courses for an exceptionally reasonable £5. Bargain! I signed up straight away for the two-part Community Engagement Training.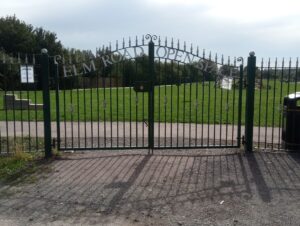 The course was run by the excellent Kay Kelleher of Epitome Consultancy. She facilitated the group in such a way that we were able to discuss things in small groups and it felt much less "remote" and far more "active". We learned about the difference between engagement and participation; the importance of working in partnership; and tools we can use to consult, inform or engage. As a reflector, I got the most from all the new ideas that came out– lots to think about after the sessions.
I was very fortunate to be offered a follow-up one-to-one consultancy session with Kay and also a marketing budget. Opportunities don't come along very often, so I jumped at the chance. Kay is both insightful and practical. With her help, Orchards Forum now has focused role descriptions for the areas where we would like more volunteers.Kay has also provided excellent, detailed support on planning for the future. Working with Kay gave me the chance to talk through specific issues in greater detail than during the training, digging deeper and supporting me to identify tailored solutions. No-one knows your own organisation better than you do, but it helps to get a different perspective from someone who has been there, done it and got the t-shirt!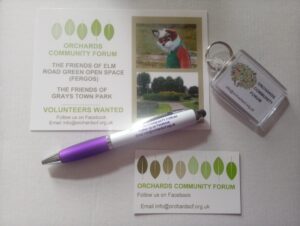 As an organisation with no funds of its own, the marketing budget was very welcome. I stretched the funds as far as I could, purchasing a range of "give-aways" for when we can fully engage with the local community again. Orchards Forum now has pens, fridge magnets, key rings and postcards which, I have found, are a great conversation starter. Many people in our local area are older and do not own a smart phone, let alone a PC. I have found that providing physical reminders that the Forum is still here, offers a great way to re-connect and engage with people.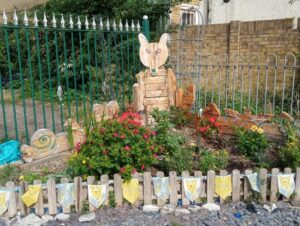 The training and follow-ups have been great for me personally. I look forward to putting my learnings into practice as Orchards Forum re-commences face to face meetings later in the year.
Jacqueline Watkins, Orchards Community Forum
Contact: info@orchardscf.org.uk