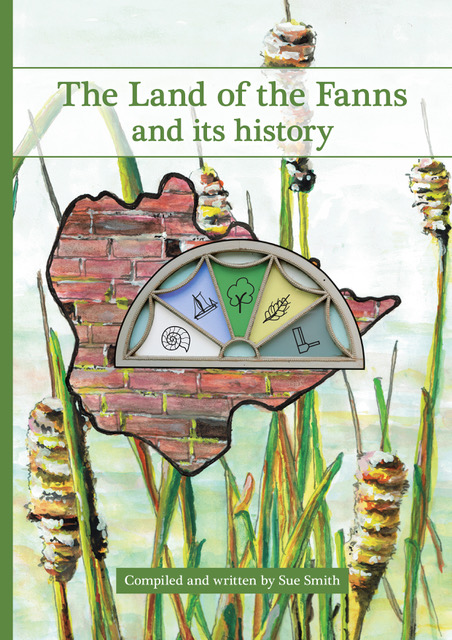 The Land of the Fanns and its history
The Land of the Fanns is delighted to announce the publication of a new book which details the history, natural history and heritage of the area from its earliest beginnings to the 20th century.
Researched and written by local historian and buildings conversationist Sue Smith, The Land of the Fanns and its history is an essential guide for all students of this intricate and complex landscape: an area of 185 square kilometres diverse in agriculture, urban settlements, industry and green spaces.
Sue has spent more than five years gathering information, searching old records, and making site visits to produce an incredibly detailed account of human activity in the Land of the Fanns, recording the changes in use of the land over time, the geography and geology of the area and how this has
impacted its development.
Throughout the book are ideas for projects and activities for children and young people to do to enrich their understanding of the history before them. The book is guided by the national curriculum and will be an important tool for teachers and home educators, helping them to translate the past in a
meaningful way for their students.
The book is more than a school text. It offers a compelling insight into a much misunderstood and often overlooked area that, when looked at more carefully, reveals a fascinating tale of the ways land has shaped the human story.
Sue Smith said of her book "The Land of the Fanns and its history draws together the interesting, surprising, sometimes shocking, sometimes amusing tales of the local area for the pleasure and education of all. For the first time, from Dagenham to Langdon Hills, from Havering Ridge to Thameside, the natural heritage, pre-history, history and stories told here will enable those from 9 years old and upwards to better enjoy, value and respect this hard-pressed landscape for the future."
Copies of The Land of the Fanns and its history can be obtained two different ways:
In person from the Thames Chase Forest Centre, Upminster (special offer available)
Copies can be posted for an additional £5 each by donating via:  (£20 per book, suggested £25 in total) https://justgiving.com/fundraising/thelandofthefannsanditshistory