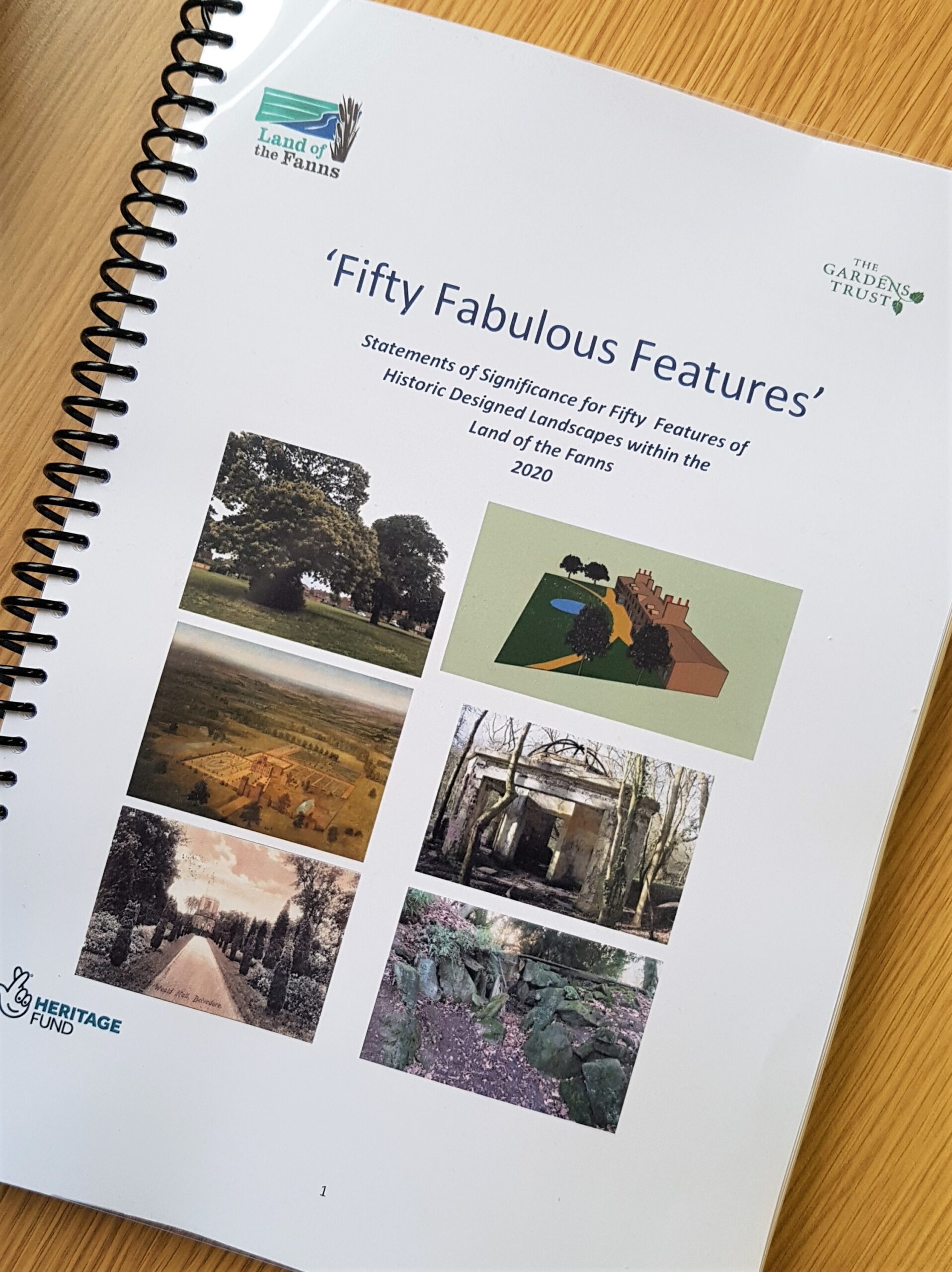 Celebrating the Publication of '50 Fabulous Features' Report
The Fifty Fabulous Features report forms part of a wider project to identify and record changes in the Land of the Fanns landscape over time to build an understanding and appreciation of its significance. The project included initial training workshops, followed by an active period of site survey, research and recording.
The Land of the Fanns commissioned The Gardens Trust to train, guide and support volunteers drawn from across the Land of the Fanns area to identify, research and record specific features relating to the heritage asset of historic designed landscapes and their constituent parts or features.
This enhanced understanding was then used to assess the significance of those features and produce a significance statement for each as well as assessment of current condition, current use, possible issues and future threat etc.
The aim of these significant statements, based on enhanced research and desktop and site survey, was to create an awareness of the features to assist in their understanding, promotion and protection in a fast changing area with considerable pressures; in particular where un-designated heritage assets may be overlooked or undervalued during the planning process.
Establishing and training a volunteer team will also enable other heritage assets within the area to be recognised and protected in future, as has already happened through further community outreach by the volunteers.
There were two main outcomes to the project:
the training of the volunteers in understanding, researching and recording heritage features relating to historic landscape design which was achieved incredibly successfully as this report (entirely compiled by the volunteers) demonstrates.
the production of written records of the (fifty) identified features detailing the history, statements of significance etc. which would then be passed to the relevant authorities and bodies including Essex County Council, district planning bodies, Historic Environment record, Land of the Fanns, Thames Chase Trust, Friends of various parks, local Museums etc. This too was accomplished to a higher standard than had perhaps originally been envisaged and resulted in the above report.
(exert from Twigs Way,  project coordinator and trainer – introduction and background to 50 Fabulous Features)
The Land of the Fanns team would like to thank everyone involved (as listed in the preface to the report); The Gardens Trust, Essex Gardens Trust, Twigs Way, the inspirational trainer to the volunteers and last but not least, the fabulous 15 volunteers who committed so much of their time to this project, their enthusiasm, their sheer hard work and overcoming barriers during this difficult time with Covid.
To download the Fifty Fabulous Features Report click here.