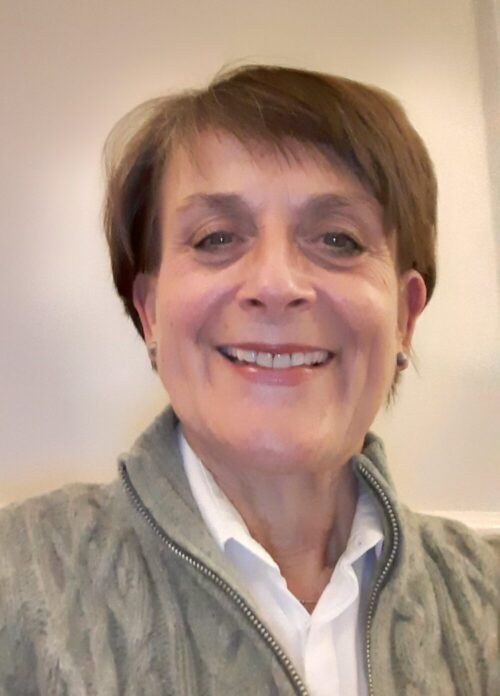 Welcome to our new Chair…
It is with great pleasure that the Land of the Fanns Landscape Partnership Scheme welcomes Carole Watling as our new chair. We look forward to working with Carole in 2021!
"Hi everyone,
By profession I am an Occupational Psychologist and an Associate Fellow of the British Psychological Society.  For 20 years I worked for a global law firm developing and co-ordinating their health and wellbeing programmes.  I am a member of the Division of Occupational Psychology's working group on health and wellbeing at work and we regularly attend conferences and exhibitions on behalf of the division.
I also volunteer as a verifier for the Mayor of London's "London Healthy Workplace Award" programme.  I care passionately about the local landscape and, being a keen rambler,  have benefitted enormously from the work of the Land of the Fanns scheme.  I love walking and feel all is well with the world when I am walking through our beautiful landscape.
I am also an allotment holder and I enjoy baking, all hobbies which have been very helpful during 2020!"