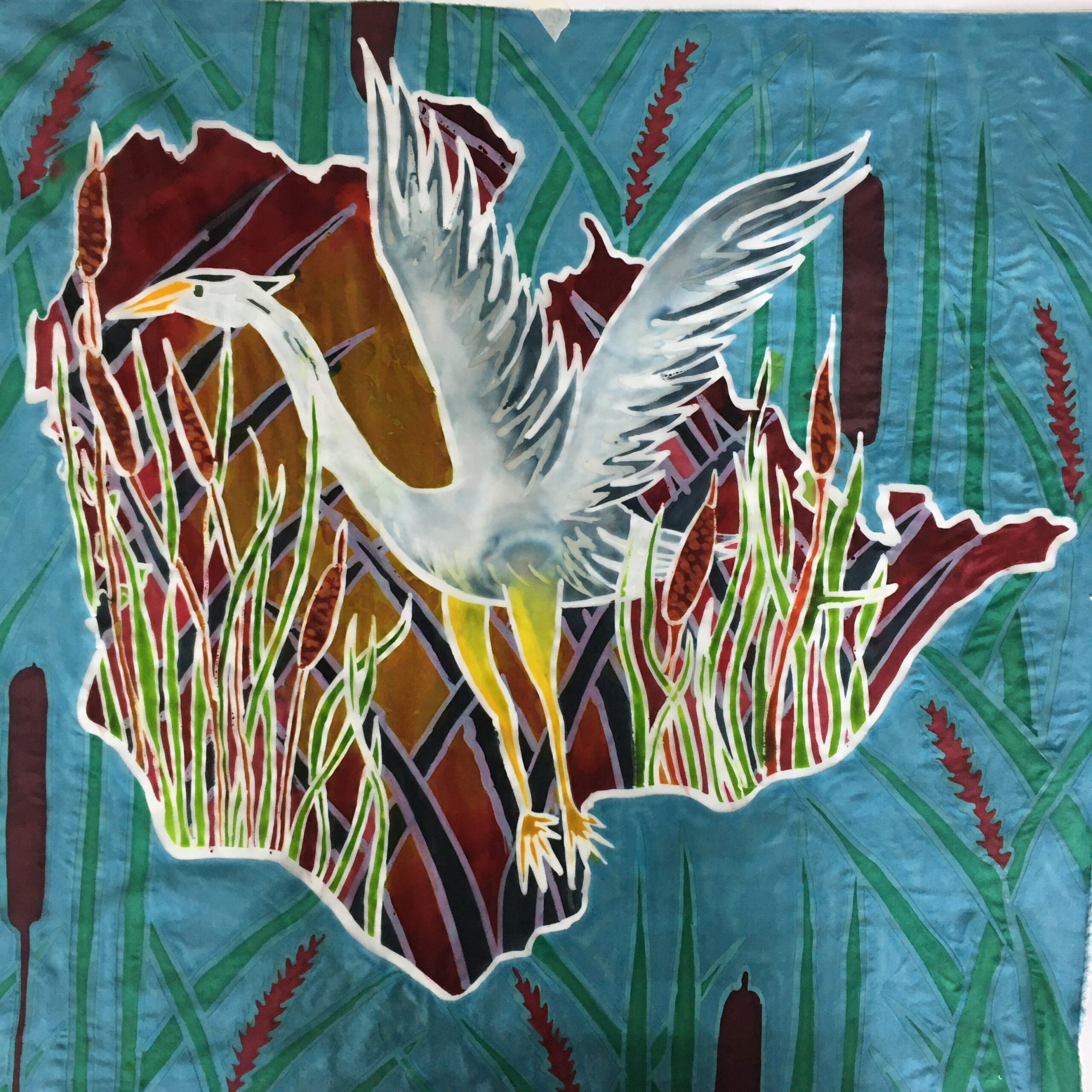 Rare wonders and stories of transformation uncovered in tales from the Fanns
Across the Land of the Fanns, stories have been gathered to tell the history and celebrate the people and places of the area
The Land of the Fanns Landscape Partnership Scheme will celebrate all that is special and unique about the landscape it works within in a walking and arts festival in 2021 and it has been uncovering the stories from the Fanns with the help of Thurrock-based arts company Kinetika.
The Land of the Fanns is an area spanning east of London covering the boroughs of Havering and Barking & Dagenham, Brentwood, Thurrock and into Essex. It is an overlooked landscape but one rich in history and hidden gems. There are many open green spaces across the area covered by the Land of the Fanns such as Bedfords Park, Thorndon Country Park, Thames Chase and Davy Down. During 2019 and into 2020, Kinetika led walks across the Land of the Fanns and a series of creative workshops for people to record their stories of local places that had special significance, important characters from the community and those everyday stories that are so familiar as to become forgotten as the important social and community history they contain. More than 100 stories have been collected and now represent a people's history and community map of the Land of the Fanns.
The stories have revealed the rare jumping spider, Macaroeris nidicolens, to be a resident at Little Belhus Country Park; the tragic happenings at The Harrow pub in Hornchurch, and the saving of and transformation of Bedfords Walled Garden. Tales have been gathered about the Menagerie Wood at Thorndon Country Park which used to house exotic animals and the development of Eastbrookend from a gravel extraction and then landfill site to a country park.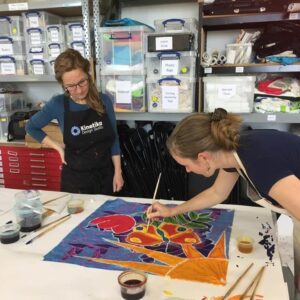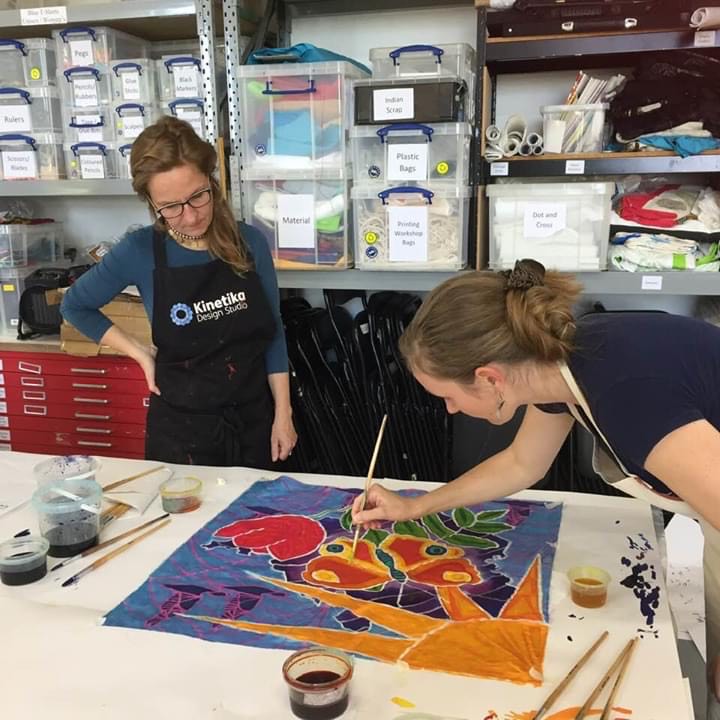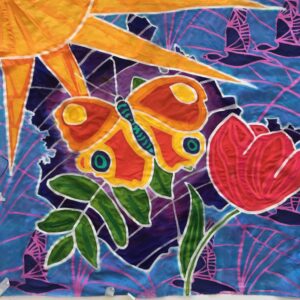 Irina Goncherenko working on her flag for Rainham Hall's story watched by Kinetika's artist Jo Beal
Kinetika is world renowned for its colourful, bold designs and its beautiful silk flags. Working remotely, artists from Kinetika have been busy during lockdown scaling up the designs produced by the workshop participants and walkers for a series of flags for the Land of the Fanns which feature the 100 stories. The company was able to continue working with and engaging people all during lockdown to get designs for the flags completed, delivering creative packs with materials to anyone needing supplies, maintaining contact through Facebook and online, allowing people across the area to share designs and get inspiration from others. These flags will be shown during the Tales of the Fanns walking arts festival which will take place in May 2021.
The silk flags have to be waxed, painted and then cleaned ready for display and some of those who have designed visited the Kinetika studio in Purfleet-On-Thames to paint their flags, under strict Covid 19 safety restrictions. Some of the early ideas and designs can be seen on the Land of the Fanns website and the Kinetika website.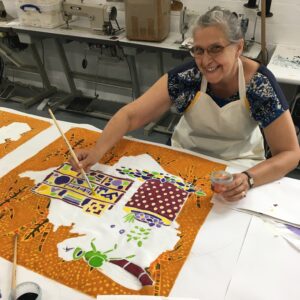 Sonia Dewell working on her flag about creating wildlife habitats
Ali Pretty. Artistic Director, Kinetika said "I've thoroughly enjoyed the opportunity to discover this territory through the lens of  the Land of the Fanns, I had no idea how these seemingly disparate places were so interconnected by a shared landscape that ultimately has been shaped by its proximity to the River Thames. It has been a privilege to meet so many people who are passionate about the preservation and creation of accessible green spaces and who have generously shared their stories."
Benjamin Sanderson, Land of the Fanns Scheme Manager said 'It's been fantastic to see so many creative ideas coming in as a response to the Land of the Fanns Community Mapping Project during the past few months. We are all looking forward to seeing the completed flags. Together they will  be a very colourful spectacle.'
Header Image: Flag by Bob Stevenson for his story of Ingrebourne View